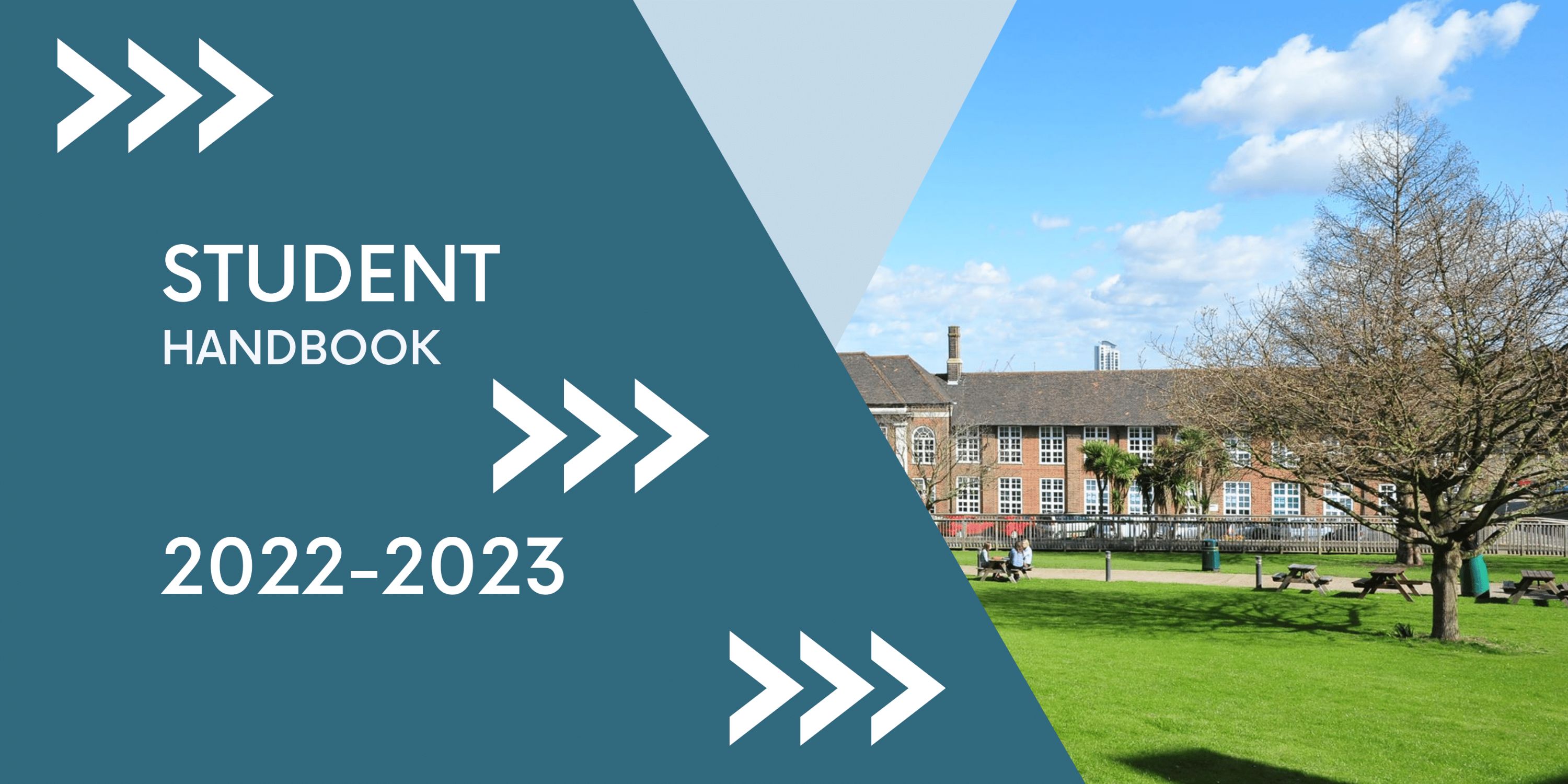 ---
KEY COLLEGE INFORMATION
---
Financial Help for Students
The College administers Free School Meals (FSM) and 16-19 Bursary Fund.
The 16-19 Bursary is an allowance to support educational costs relating to the chosen course. The criteria to be considered for bursary are based on:
regular attendance- 95% (including authorised study leave)
punctuality – maximum of two late marks in one week
good conduct and compliance with College learner agreement - not in breach of the College's code of conduct/behaviour policy
To be eligible you must be under 19 years of age on the 31st August 2022, unless you are a 19+ continuing student and have an Education and Health Care Plan (EHCP).
The purpose of the Bursary is to support, retain and promote a positive attitude to learning for students. The 16-19 Bursary Fund has two elements:
1.Vulnerable Bursary Award up to £1,200
This award is for young people in Care, Care Leavers, young people in receipt of Income Support (or Universal Credit) in their own name or disabled young people in receipt of Employment Support Allowance, who are also in receipt of Disability Allowance (or Personal Independence Payments) are eligible to receive a Bursary.
Note You must attach the specified supporting evidence to your application
2.Discretionary Bursary Award
Discretionary awards are made to students:
Not eligible for Vulnerable Bursary Award.
Young Carers (supported by a letter from Social Worker, Key Worker, Doctor etc).
Families receiving income-related benefits and/or whose family annual household income is below £16,190 per year.
Learners whose household income is less than £30,000 per year.
Please collect an application form from Student Services D Block 3rd Floor, download a copy by clicking on the document below or fill an online form.
Shooters Hill Sixth Form College - Bursary Information (shc.ac.uk)
Appeals Procedure
If you do not agree with the decision on your Bursary award, you must appeal in writing to Alex Rolfe, Assistant Principal, Student Services within 14 days of receipt of College letter notifying you of the outcome.
Free School Meals (FSM)
If you are on a qualifying benefit, then you can apply for free meals up to the age of 19. If you received FSM in your previous school, you will need to either provide the qualifying letter from your local authority or apply for the college Discretionary bursary so we can confirm eligibility.
Oyster cards
You can renew your 16+ Oyster card up until the age of 19 whilst in full time education, this will entitle you to free travel on buses and discounted travel on trains. Once you are the age of 19 you will have to apply for an 18+ Oyster card this is all done via the TFL website.
Website www.oyster.tfl.gov.uk.
Paying for meals and other items
The College operates a no cash policy and does not accept Cash in the Canteen and Rose Café.
If you are not on Free School Meal (FSM) you can pay for meals at the canteen by:
Top up credit on your college ID card using the Kiosk machine on the 3rd floor, D block. This is on the right-hand side as you enter the double doors to Student Services reception.
Use credit or debit card to pay at the till.
Open a Parent-pay account online.
Please contact Student Service team on 3rd Floor, D Block if you need any assistance.
---
Additional Learning Support (ALS)
If you would like any additional support, you can speak to one of the Learning Support Team who are based in the ALZ room on the 4th floor of D block
Meet the Team: Sabah (SENCO), Anna (Deputy SENCO), Kaz (Learning Support Teacher), Ingrid (Learning Support Teacher), Steve (HLTA )
We offer out-of-class support
We offer small group support in literacy/ maths/ study/ exam skills
We run speech and language sessions, Preparation for Adulthood and social skills groups
You can have regularly timetabled additional learning support with a Learning Support Teacher or HLTA if you need it
We also offer drop-in sessions (days and times to be confirmed)
Help with assignments
---
Exam Access Arrangements
If you have previously had Exam Access Arrangements such as extra time in exams, access to a reader, scribe or technology support], please let your tutor know. Your tutor will refer you for an exam access assessment. Alternatively. You can ask your old school for proof of your exam access arrangements. We will give you a letter to take to your school.
---
Student Life
Who will help you to settle in to college?
Personal Development Tutor – every student has a Personal Development tutor who is timetabled for a 90-minute group tutorial session each week. They will support your settling-in and your progress throughout the year.
Welfare Officers – are based in Student Services and are here to listen to your concerns and will then help you to find the right support. It may be that we refer you to external specialist services or we might recommend that you meet with our Counsellor or arrange an external referral to meet your needs. Whatever the outcome, we will support you on your journey to make sure you receive the help you need.
---
Tutorial
Pastoral Head: Michelle Fante
Have Your Say Tutorial
'Have Your Say', provides the best possible student experience by building on students' prior skills and knowledge, to prepare them for the next steps in their life journey. This will then give you the ability and confidence to face future challenges and take advantage of opportunities, whilst understanding their rights and responsibilities. Not only thinking about being the best in the world, but also the best for the world.
Our core aims are:
To foster and enhance good mental health and wellbeing in students, so that they can be resilient, able to attend all lessons and achieve their full potential.
To reinforce positive character traits, including good behaviour, empathy and resilient
To produce well-rounded, confident, happy, and economically independent young adults
To provide students with a broad knowledge of living in diverse London and the world, giving them confidence to tackle many of the moral, social and cultural issues that they may face as they mature.
You will benefit from the PSHE programme through several experiences, such as discussion themes, workshops, student-led presentations, guest speakers and developing a wider perspective on the world.
Fundamental British Values
At Shooters Hill Sixth Form College we prepare you academically for whatever your future steps may be whilst also recognising the importance of preparing you for transitioning into adult life as part of wider British society. As part of this preparation, we promote and reinforce Fundamental British Values. The government set out its definition of British Values in the 2011 Prevent Strategy, and this now sits alongside the requirements of the Equalities Act (which applies to all types of schools and academies in the UK). The five fundamental British Values are defined as:
Democracy
The Rule of Law
Tolerance of those with different faiths and beliefs
Mutual Respect
Individual Liberty
All schools and academies in the UK are expected to focus on, and be able to demonstrate, how these are embedded in the academic and pastoral curriculum. At Shooters Hill Sixth Form College, these values are firmly integrated with our values, ethos and strategic intent.
More information is available on your 'Student Hub' accessible by following this link: British Values/Human Values (sharepoint.com)

Changing your course
How you can request to be moved to a different course only in the first 4 weeks if there are places available. Who do I speak to? Your subject tutor.
---
Careers Guidance
The College is committed to providing you with a comprehensive programme of careers education, information, advice and guidance (CEIAG). We want to ensure that you have the skills, knowledge, experience and resources required to progress in your chosen pathway. Our Careers and Employability Education is tailored to specific vocational areas and level of study. All students will be contacted and offered an individual careers advice session, but you can request a session at any time.
!!!!!!!!!!!!!! Book via college website???
---
Enrichment programme and Sports Academies
Enrichment is a great part of student life at Shooters Hill 6th form College. It's a chance to really enjoy your time with us, try something new, get involved in something that you love and make new friends.
You will have a lot of fun with a whole range of sports and no sports activity to get involved with. More importantly, you will learn and develop amazing skills outside of the classroom, the kind that employers and universities really want you to have.
Freshers Fair – Sports Hall or Field (2 days) 12/13 September
---
College Expectations
Wear your lanyard and ID pass where it can always be seen
Do not wear hoods up indoors and remove caps, hats and coats when in classrooms or workshops
Be organised and come prepared for all lessons bringing everything you need for every lesson
Do not bring food and drink other than water to lessons
Be punctual for all classes and attend every lesson
Make good use of independent study time and complete all homework tasks on time and to a good standard
Only submit for work for assessment that is your own (Plagiarism guidance)
Ensure that mobile phones are switched off in all lessons unless you have been specifically told by your teacher to use them
Engage in reviewing your progress by keeping Pro Portal up to date and speaking to your teachers about your progress regularly
Be respectful always to staff and other students
Comply with all Shooters Hill Sixth Form College policies including the Student Code of Conduct, Anti-Bullying Policy, Behaviour for Learning Policy, E-Safety Policy and Attendance and Punctuality policy (all available on college website)
Do not take holidays in term time
Attend work experience and behave appropriately
---
Student code of conduct
Students are expected to:
Behave in an orderly and self-controlled way
Show respect to members of staff and each other
In class, make it possible for all students to learn
Move quietly around the college
Treat the college buildings and college property with respect
Dress appropriately at all times (see Student Dress Code)
Accept sanctions when given
Refrain from behaving in a way that brings the college into disrepute, including when outside college
Student Dress Code and Behaviour Policy
---
Attendance and punctuality
Notifying the college if you are unable to attend College
You expected to attend 100% of the time however, if you are unwell then you must contact the student absence department in the morning of each day of sickness. If you are unwell for a long period of time due to medical reasons you will need to provide us with a doctor's certificate upon your return.
Holidays during term time are not permitted and will be counted as unauthorised absence.
Whenever a student is absent from a lesson your parent/carer will receive a text message notifying them of your absence.
Absence line: 020 8319 9742 or email by following the link to student.absence@shc.ac.uk
---