The Board of Governors is made up of representatives from the community, parents and from College staff. They work very closely with the Principal, Jan Atkinson, and her senior leadership team to ensure that students receive a quality education in a safe and welcoming environment.
Whatever course or programme that your daughter/son undertakes at the College, we want to be sure that it is a quality experience with successful outcomes.
The Board of Governors would like to encourage you to take an active part in your child's education by ensuring that attendance is good, there is a commitment to study and that you attend parents evenings and College events.
We are sure that your experience with the College will be a positive one.
Please contact Sue Young, should you wish to get in contact with or require any further information from the Board of Governors.
---
Governing Body Structure 2017-18
Full Governing Body
Simon Trotter, Chair (Community)
Mike Hage, Vice Chair (Community)
Apostle Emiaso, Vice Chair
Felix Beck (Community)
Paul Wiltshire (Parent)
Jane Warren (Member)
Barbara Barwick (Local Authority)
Helen Laker (Community)
Karen Hunter (Community)
Dhiren Suares
Marie Donovan (Associate)
Jan Atkinson, Principal
Peter Smyth, Facilities Manager
Sara Wells, CL – Hospitality & Catering
Ashley Beecham, Teacher – Inclusive LearningDept.
Executive Committee:
Simon Trotter, Mike Hage, Barbara Barwick, Paul Wiltshire, Jan Atkinson
Finance & General Purposes Committee:
Paul Wiltshire, Jane Warren, Dhiren Suares, Peter Smyth, Apostle Emiaso, Jan Atkinson
Human Resources:
Barbara Barwick, Apostle Emiaso, Simon Trotter, Jan Atkinson
Quality Standards:
Mike Hage, Felix Beck, Barbara Barwick, Dhiren Suares, Peter Smyth, Helen Laker
Personal, Development, Behaviour & Welfare:
Simon Trotter, Mike Hage, Apostle Emiaso, Helen Laker
Link Governors:
| | |
| --- | --- |
| Department | Link Governor |
| Additional Learning Support | Mike Hage |
| A-Levels / Gifted & Talented and More Able | Felix Beck |
| Art & Design | Mike Hage |
| Building Services | Peter Smyth |
| Business | Helen Laker |
| Childcare & Early Years | Barbara Barwick |
| Construction Trades | Peter Smyth |
| Employability / Careers | Simon Trotter |
| Hair & Beauty | Karen Hunter |
| Hospitality & Catering | Karen Hunter |
| Humanities | Helen Laker |
| ICT / Media | Paul Wiltshire |
| Inclusive Learning Curriculum / High Needs | Mike Hage |
| Mathematics & English GCSE / FS | Mike Hage |
| Safeguarding | Mike Hage |
| Science | Felix Beck |
| Sport & Public Services | Barbara Barwick |
| SMSC | Apostle Emiaso |
---
Declaration of Interests
Unless otherwise specified all governors have declared that do not have any business or financial interests, neither are they governors of another school.
Governors Term Length
Governors are expected to serve a four year term, Governors are to resign before the full four year term if they so choose, Governors are also free to run for another term.
Governor Selection
Governors are selected in accordance with DFE Academy Governance guidance. This includes appointment, peer recommendation, application or appointment via vote. Further information can be found in the terms of reference attachment below.
Governor Secure Area
Governors have access to a secure environment hosted on FIrefly VLE.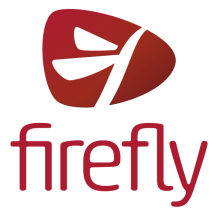 You can find a copy of the Governace Handbook (January 2017) below as a downloadable attachment or by clicking this link.