'Transforming Lives'
I am delighted to welcome you to Shooters Hill Sixth Form College, a place where our mission is to transform the lives of young people by supporting the transition into further or higher education, employment, apprenticeship or independent living.
Inclusion is at the top of my agenda as I believe everyone has the right to access opportunities and have equal chance of success. I have very high expectations for every student and I will do everything in my power to not only support our students to achieve their qualifications, but also to build their confidence, resilience and character to enable them to progress to the next stage of their lives.
We have created a dynamic curriculum offer that stretches from Entry through to Advanced Level. Our wide ranging academic and vocational programmes also include enrichment opportunities, which include a range of sporting academies as well as academic pursuits to enable students to broaden their interests and prepare them for the global community. We are committed to ensuring young people are prepared for a rapidly changing world and our fully inclusive offer ensures that we can find something to suit everyone within a warm, friendly and nurturing environment.
Our highly qualified and experienced teachers are subject specialists, delivering first class education and training. We have a dedicated and committed Pastoral Support team who work tirelessly to ensure that students and their families have access to the help and guidance they need to keep them on track, overcome any barriers to learning and help plan for their future.
Our culture of mutual respect and inclusion creates a safe, secure and happy learning environment, of which we are extremely proud. We believe that the sixth form experience is about developing the whole person and not just a place to take qualifications.
Visitors to the college are impressed by the welcoming and friendly atmosphere that they experience here. This comes from the sincere and respectful relationships amongst students and staff, creating a community in which each person is valued and encouraged to achieve their full potential.
This short introduction will only provide a glimpse of life at Shooters Hill Sixth Form College. May I invite you to join us at one of our open events to truly feel the passion of our community.
Geoff Osborne
Principal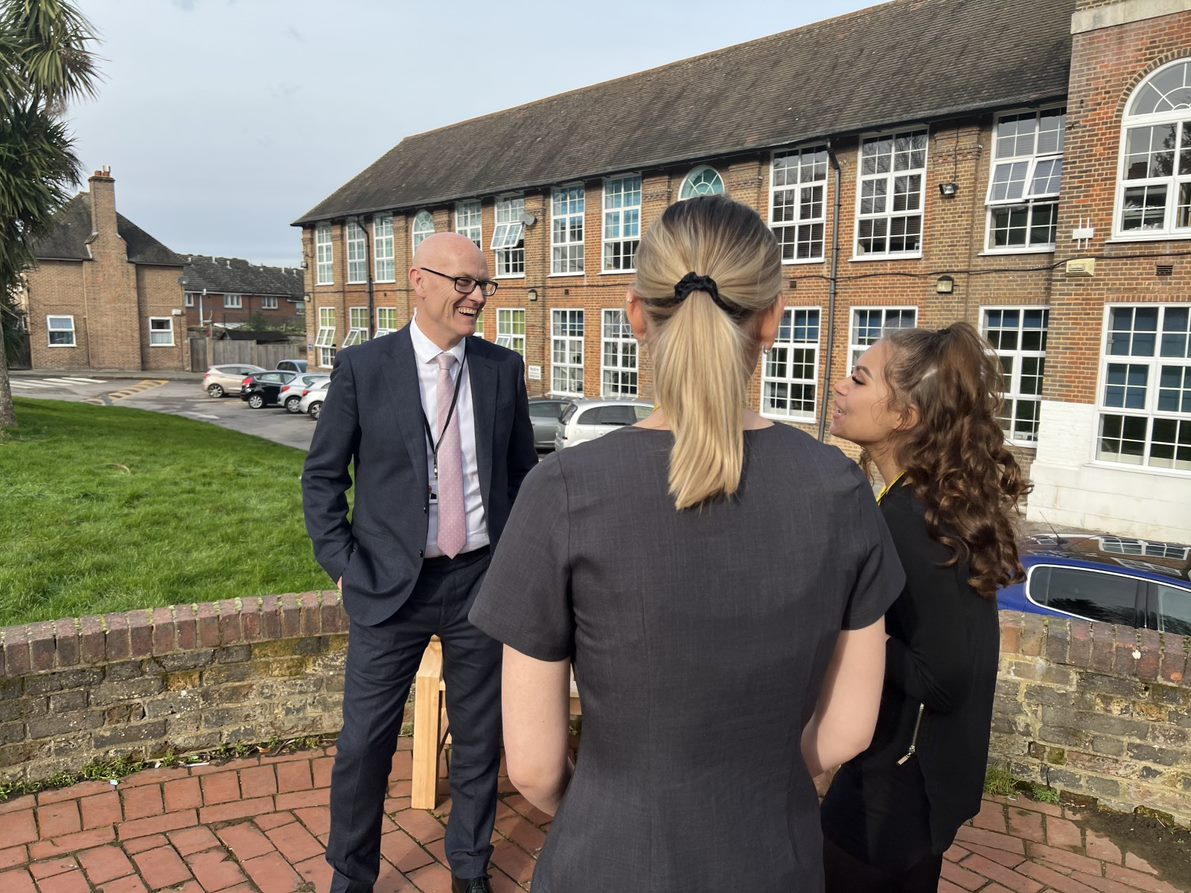 Have a question for the principal? Please contact Kate Egan to arrange an appointment.
Email: Kate.Egan@shc.ac.uk
Phone: 020 8319 9487