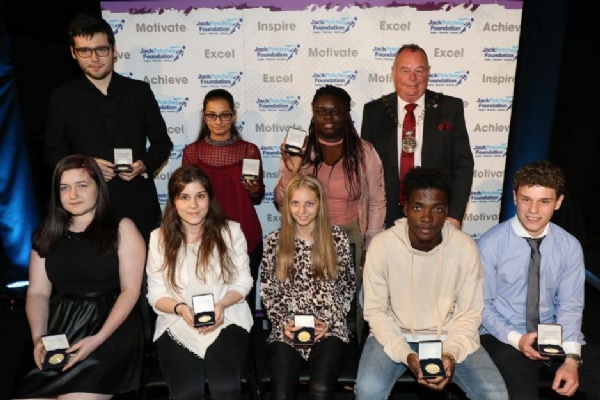 Our nominated students recently received their Jack Petchy achievement awards.
Here at SHC we like to celebrate our students' successes: therefore we regularly participate in, and nominate students for, the Jack Petchy achievement awards.
Our nominated students collected their awards at one of the Jack Petchy celebration events, where they were congratulated in front of family and friends.
The scheme is a reward and recognition initiative which enables schools and youth organisations to celebrate the achievements of their young people.
Students can be nominated for a number of different reasons:
Excelling in academic work
Their help and encouragement towards their peers
Kindness towards others etc.
Did you know?
Almost 2,000 schools, colleges and youth organisations throughout London and Essex run the scheme.
You can find out more information about the Jack Petchy Acheivement Award Scheme here.