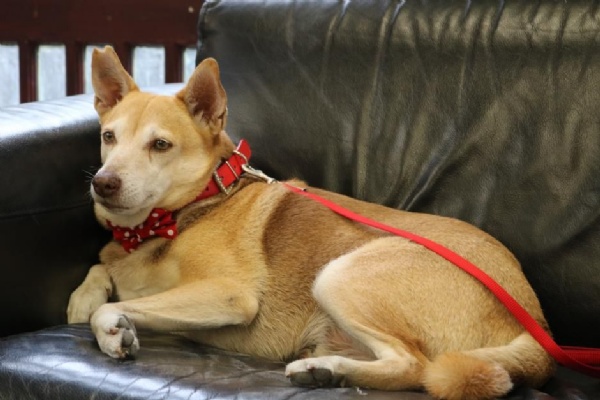 Not one, but two therapy dogs at SHC!
On Monday 8th May, Art & Design students had the privilege of meeting King Tommy; a Scruffts winner who was once a stray dog on the streets on India.
King Tommy started out on the streets of Goa, India, where he met his current owner after being starved and scolded. Despite this, King Tommy still has a lot of love to give, and shares this through his therapy work that his does with children with learning difficulties.
However, having a rough start in life hasn't stopped King Tommy, as he won Scruffts' award for the Most Handsome Crossbreed Dog, and even has his own book.
King Tommy came to visit our Art & Design students alongside our current therapy dog, Findlay, where they uplifted the moods and spirits of students currently in the middle of exams.
One student said:
"Seeing Findlay and King Tommy really brightened my day and helped to relieve the stress of preparing for exams"