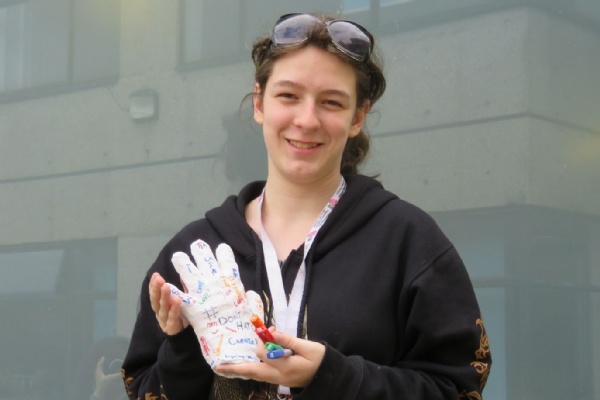 Shania, an SHC Art & Design student, has created an art exhibition in the form of a hand to promote awareness and support against bullying.
Staff, students and governors have all signed the hand in support of the campaign and to show their endorsement of the cause itself.
A slogan of #DontHateCreate has been created by Shania to encourage people to avoid judgement and negativity, and focus their attention towards Art instead.
In the future, Shania is hoping to create a website specifically for her anti-bullying campaign - a place for people to read more about the campaign, and to also find help and support if necessary.