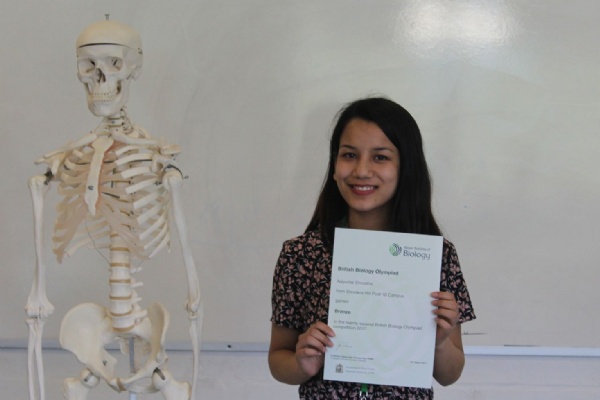 Laying the foundations for success
Earlier this year, Aayusha, an AS Biology student, took part in the Biology Olympiad.
Following her successful string of A* GCSE results, Aayusha has gone on to rank in the top 31% of students who took part.
She won a Bronze Award for all of her hard work and effort after battling it out with thousands of other students across the UK.
As a result of all of her time and effort, Aayusha has been invited to attend the Awards Ceremony which will be held on in July at IET Savoy Place, in London.
The ceremony will include a talk by Tim Birkhead, author and animal behaviour and the history of science professor at the University of Sheffield.