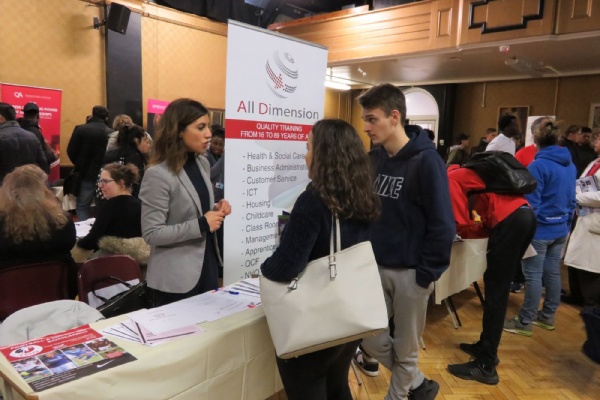 Apprenticeship Fair - Thursday 23rd March 2017
Interested in doing an apprenticeship once you have finished here at SHC?
Students that were had the opportunity to go down to the drama hall and attend the Apprenticeship Fair.
There were numerous companies and organisations present that could help students with their future steps after college, like GLLaB, Skills for Growth, The Point, Prospects and many more....
The students found the fair very helpful and many now have an outlook on what they want to do in the future, and possible organisations they can fulfil their aspirations with.