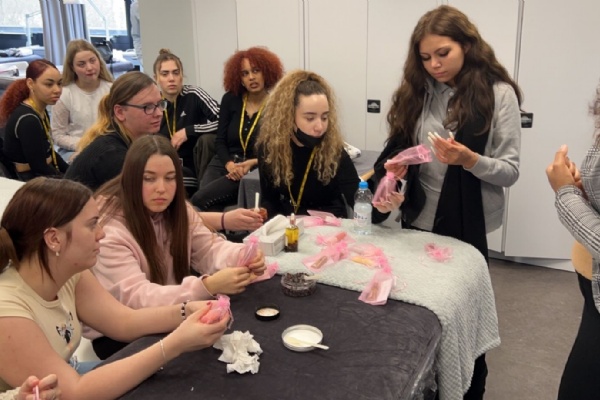 KKNATURALZLADIES COSMETICS LTD
By Kyisha Watt
On Thursday, Beauty Students were visited by our Alumni student Kyisha Watt.
She originally was a Beauty Level 2 student 12 years ago and was generous enough to come and share her story and business tips with our students.
After leaving SHC with the best results, she sooner developed her own cosmetics business and cosmetic mixing/start up brand courses, for the public to study and learn the trades to set up their own.
Kyisha not only encouraged the students with other career options after completing their course, but she inspired our young females on the course with her motivation motto 'your not only beautiful, you are smart' with the enthusiasm that beauty students are skilled in what they know and what they do, I mean how many of you know the many bones in your body?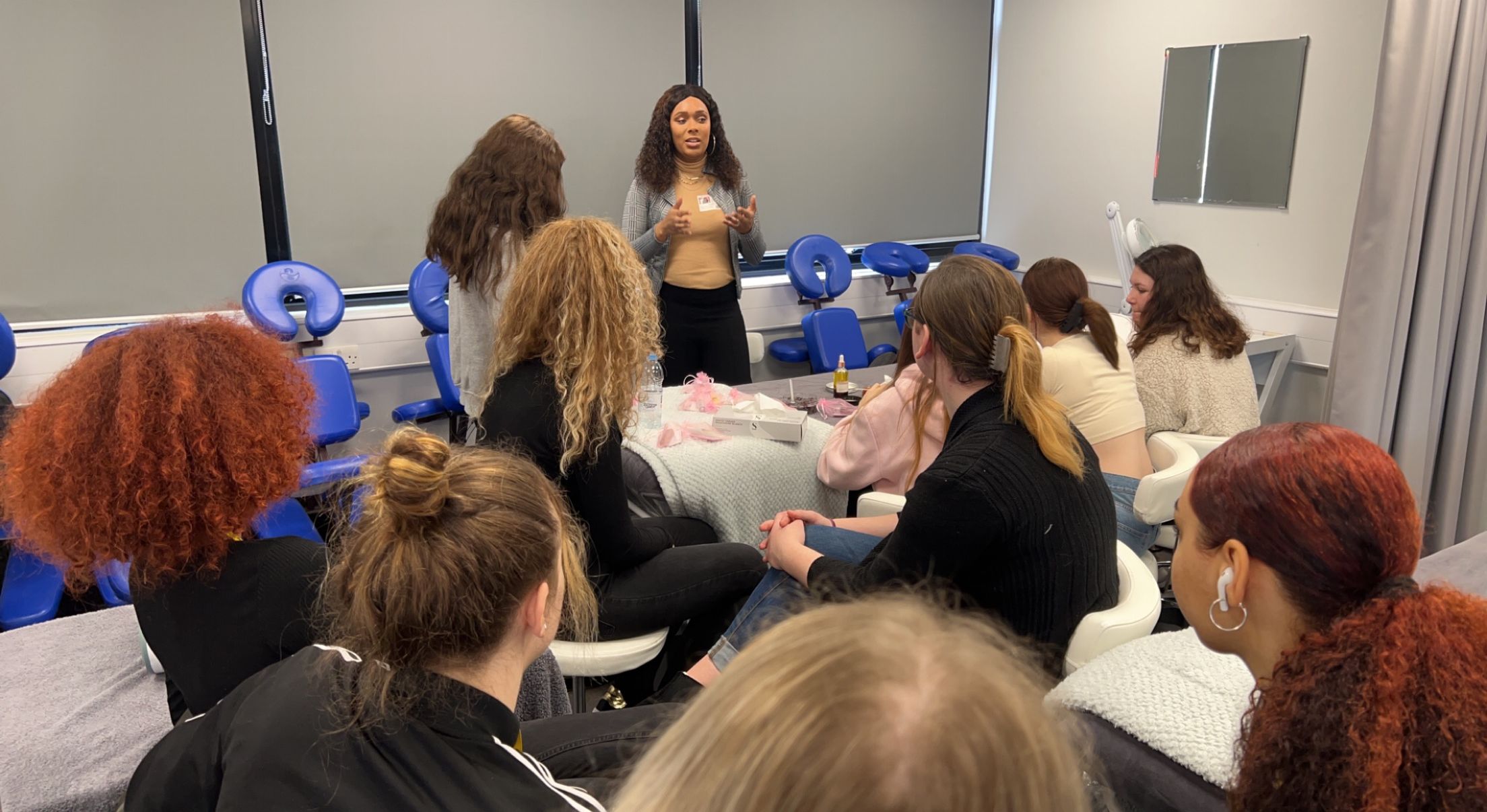 ---
Students asked so many questions, with answers to the below:
How did your studies at SHC contribute to your journey and career?
I always knew I wanted to do something with my studies once I left, its actually helped a lot in terms of where I am now with my business. SHC helped me understand the human body and it contributes a lot in to the products that I create, Our slogan being 'We are friends of the earth.'. I also learnt a lot about myself and thats because I had amazing teachers that made sure we understood our studies, each and every step of the way.
When did you begin your business, and what do you do?
I initially came around the idea in and around 2015, this came about me extending my knowledge on various platforms, learning how to mix and create cosmetics, like lip balms. I then found that I was a student and didn't have the money to invest this dream just yet. In 2019, I decided to go through with my vision and created two vegan lip glosses that sold out amazingly, with one of our bestsellers called 'Brown Skin Girl'! It then transformed so rapidly, to now having 22 lip glosses, with a few more coming this Easter. With challenging myself to the Lip Glosses, i did not want it to end there and wanted to deliver a range of cosmetics including, lip scrub, body scrub, salt scrub and soaps, I realised I have a range for everyone and not just a specific demographic.
What advice do you have for students that are trying to pursue a career like your own?
I probably have three pieces of advice,
- Yes you will have your family and friends, but your number one supporters are those that are outside that group, that are interested in your particular market. Know your market, but leave room for your market to be expanded, the world we live in is all about inclusion.
- Social Media is your best friend, any platform you can relate with people, Instagram, TikTok, Facebook, the latest dance trend, keep on top of it. Your business has to appeal constantly to the public, to your market.
- You are smart and beautiful, this course does not mean you are less than! You have something to give and there is a reason why your hands have been gifted enough to do beauty. You help people realise the beauty in themselves.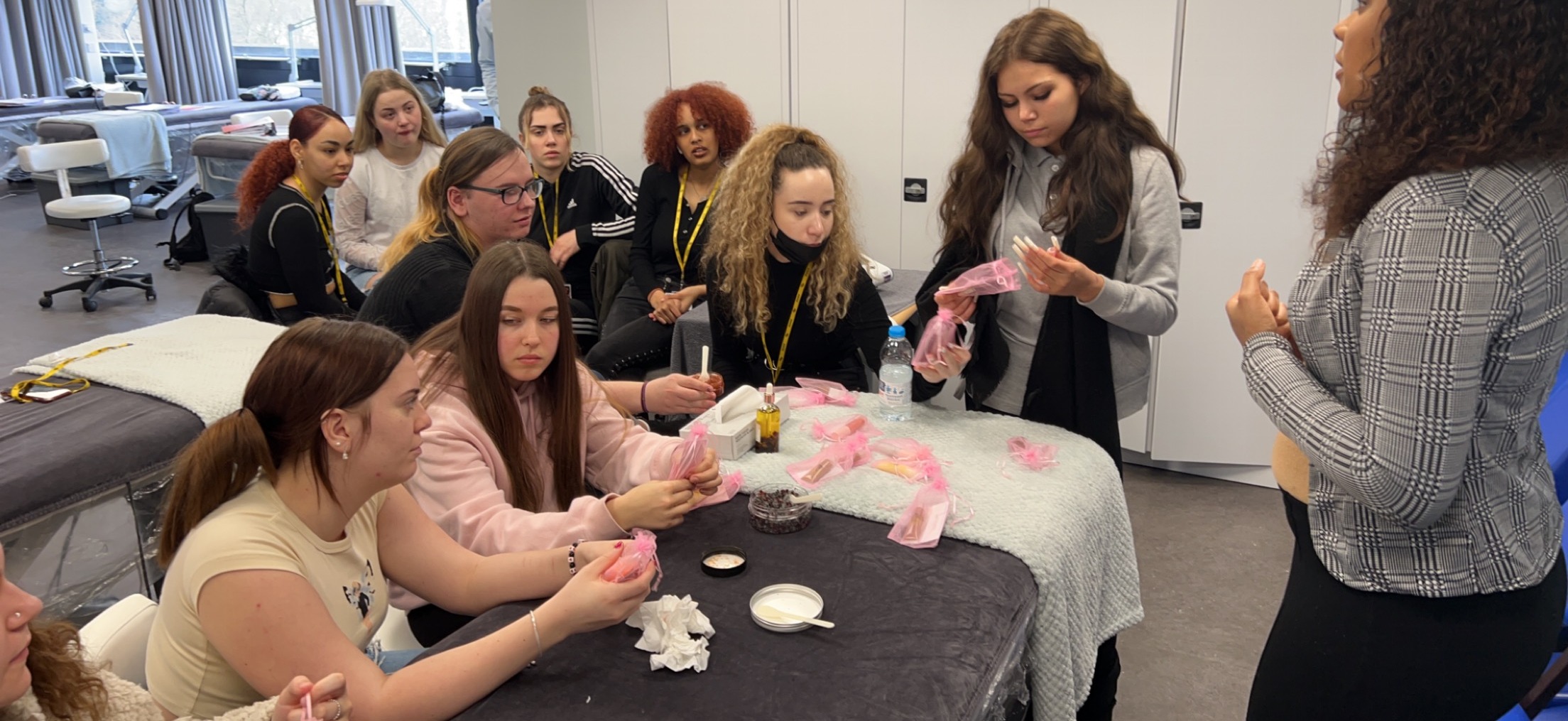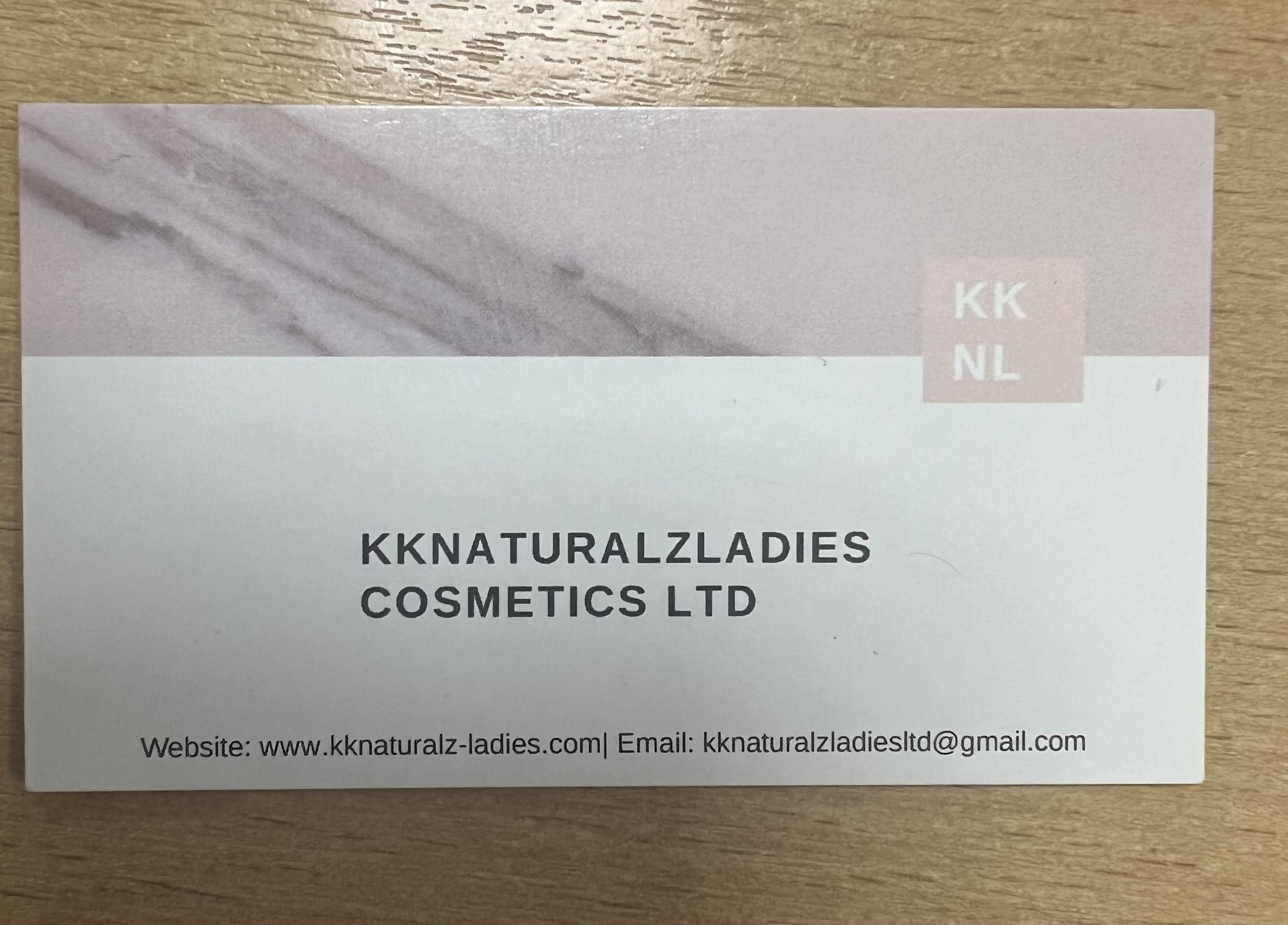 ---
Thank you Kyisha for coming down, the students were most definitely inspired!
Find out more about KKNATURALZLADIES and all the vegan cosmetic ranges and workshops she has to offer below:
Website: www.kknaturalz-ladies.com
Email: kknaturalzladies@gmail.com
Instagram: kknaturalz_ladies