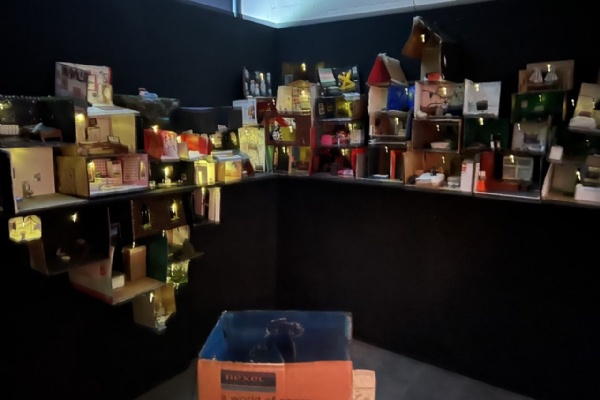 Level 3 Art and Design's creation of a room inspired by lock down.
The pieces the students created are showing in our Martin Lawrence Art Gallery.
The concept of their art were based on a discussion of highs and lows experienced during lock down, some not of their own experience, but maybe of others that intrigued their model design. Not all lock down rooms are scary, some peaceful, some progressive and some alive with chaos, but you would have to come take a look for yourself.
Lock down as we know it consisted of staying at home, enclosed between the same 4 walls day in and day out. The students were asked to break down that barrier of one wall to open up their room to the public, whilst removing one wall and shining a single lightbulb over their stories, they let us share their pain and happiness.
Amongst the students are work, were creative writing pieces, some heart felt and some challenging and empowering scripts. But I've already shared with you too much, come down and take a look for yourself!