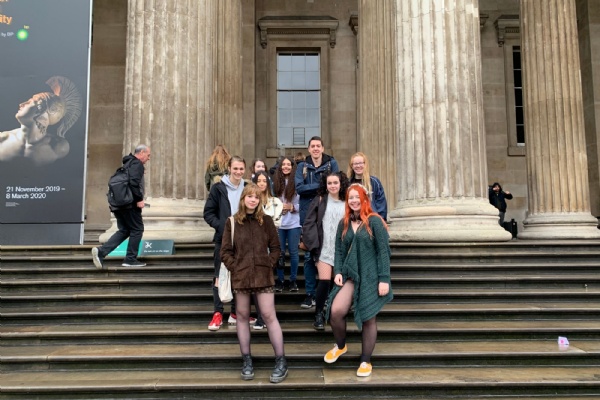 On Friday 21st November, staff and students from A-Level history went on a trip to
the British Museum.
As a part of their studies, a group of students taking A-Level History travelled up to London to visit an exhibition in the British Museum.

The exhibition was on the Weimar Republic, Germany's government from 1919 – 1933, as well as Weimar German notgeld (emergency money).

Students were able to examine many colourful and creative designs of notgeld from all over Germany, helping them consider what they represented in the economic and political turmoil of the early 1920s.

After this, students took part in a special treasure hunt. They had to find 28 treasures of the Museum within the time limit to win a prize.

With all 28 treasures found, 6 of our students won a prize!