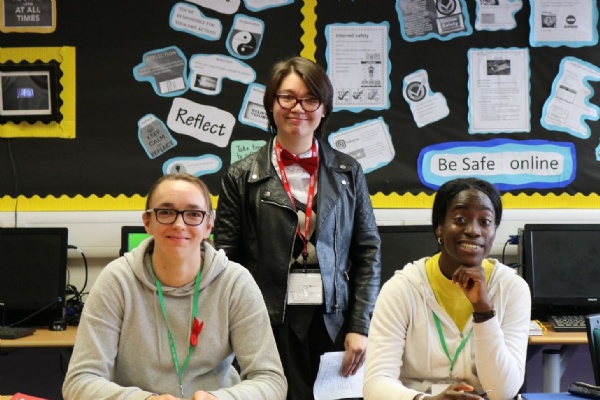 Caroline, a store assistant with autism, came in to talk to our Inclusive Learning students on moving towards becoming independent.
Caroline has worked part-time at ASDA since 2014, where she has taken on different roles, from working in the home department to working on the checkouts.
She gave great advice to the students about finding work and gaining support, and how different organisations can help.
Caroline also gave the student some tips to help them once they are in a job - like ensuring to disclose all disabilities and finding a colleague you can trust and rely on.
Students were very interested in Caroline's day-to-day routine, and asked questions about her work day and the other kind of tasks she has to undertake. Students were also keen to learn how she copes with regular customer contact.
They were also very intrigued to learn that Caroline lives alone, pays for her bills and does her shopping independently.
The Inclusive Learning students now feel more confident in their abilities to one day become independent with the help of Caroline's inspiring words.