Each year, students from our Hair, Beauty & Make-Up departments put on an annual show to showcase their many talents. This is a great opportunity for them to show everyone the skills that they have learned whilst studying at SHC.
For our last event, the theme was Enchanted Forest; our students demonstrated work based on styles from a range of different fairy tales. take a look at the gallery below to see some of there fantastic hairstyles, make-up and outfits.
Each year we select a charity to receive the proceeds from the events tickets and charity raffle.
We will be updating this page with information regarding this academic years show in the coming months, download our app to receive a notification when the details are published.
Sounds great, how can I see the show?
This years the show date has yet to be announced but usually take place in April or May, we will keep you posted closer to the date.
Tickets will be available at least a month in advance via this page. Tickets are usually £2 which is donated to charity.
You can take a look at the galleries below for an idea of what to expect.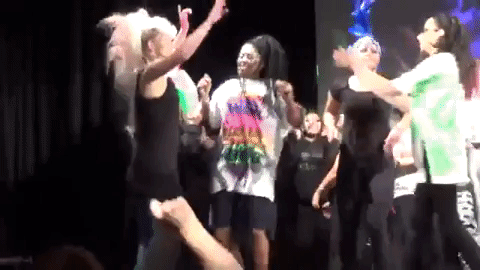 I'd like to help support the show and students, what can I do?
We are always looking for prizes to raffle, photographers to capture the event and sponsors to contribute to the sets and wardrobe. If you can help in anyway please get in touch via the button below.
You can see some of the work our students put on in previous years below.