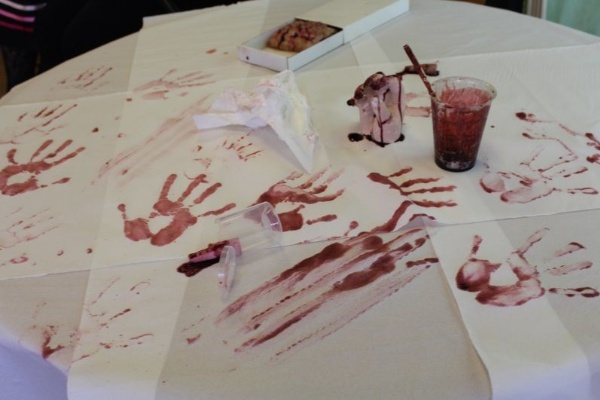 Breaking News... A crime scene has been reported in our salon Studio 16!
The hair and beauty students have been busy with their crime scene production; based around a wild party going wrong and resulting in a shooting.

All of the acting was fantastic and so was make-up. The gory wounds, gun shots and fake blood looked so realistic!

Well done to all who performed and took part in producing the crime scene!