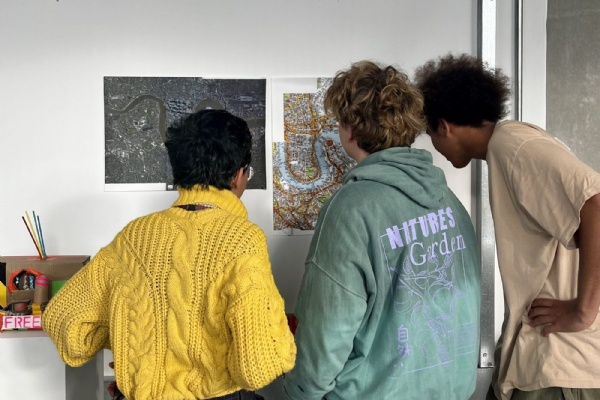 Goldsmiths, University of London, Goldsmiths Centre for Contemporary Art is London's newest contemporary arts institution, and open to everyone. Hosting world-class exhibitions by international artists, and providing a space for established and emergent practices.
The overarching theme for our residency at Goldsmiths CCA is 'Utopias.' We will be working with various local groups with the aim of creating spaces where ideas and empowerment can flourish for the groups of individuals concerned. There is to be an emphasis on sound art, with a record to be published at the end of the residency. The project is to be called 'Utopias Reminds Me of a Song'
The first event is on the 31st of March. We will be inviting all trans and non binary students college wide to participate in a walking tour of trans London by the group 'Queer Walks of London' the students will be equipped with Sound recorders and will be encouraged to record the guide and field recordings
At Goldsmiths CCA in the afternoon they will begin the workshop with a talk live from Alex Herd's home studio. Alex is queer electronic musician who is suffering with Motor Neurone disease. They will talk about their condition and how they have shown resilience to still create their art despite the barriers they face.
They will then work with electronic artist LIMBS who will help the students sample and loop their recordings from the walking tour to create an electronic soundscape in the gallery celebrating trans identity. This will be documented by photography and media students.
Find out more: https://goldsmithscca.art/resident/state-of-art/