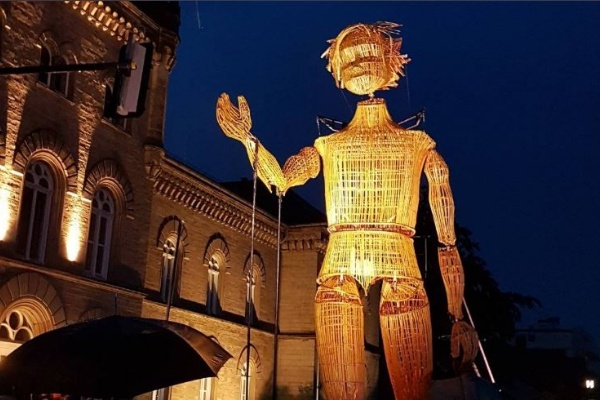 As recognition for all of their hard work, teachers and support staff were nominated as part of the Rise! movement for the Greenwich + Docklands International Festival.
Rise! Women of Woolwich was a large scale procession event celebrating stories of women who work, live in or have a connection to Woolwich and the hard work that they do for the community.
We nominated three members of staff who we thought deserved to be recognised for their unwavering dedication to their work and the support they provide for students.
Take a look at the highlights of some of the nominations below:
---
Derval - Art & Photography Teacher
"...renowned for putting students first; always going the extra mile"

"Through careful nurturing and the development of very positive relationships Derval manages to get the very best out of every individual student..."

"an outstanding member of the college community."
---
Susan - Student Welfare Officer
"Susan is extraordinarily tenacious in ensuring those that pass through her care receive the very best advocacy and guidance..."

"Susan remains passionate, empathetic, caring, diligent and professional as she goes about her work."

"is a valued colleague, tireless advocate of the vulnerable and an exceptional human being."
---
Rose - Catering Operations Manager
"seamless professional and has proved a truly inspirational learning environment for our students."

"works over and above on key events often above her working hours doing it because she puts the staff and students first."

"never forgets that at the end of the day it is about the students and quality lessons first and foremost."
---
The event took place from the Royal Arsenal Riverside to Woolwich Arsenal Station; with the procession accompanied by a large wicker woman sculpture, gaining the attention of all observers and bystanders.
Celebrations continued after the procession with community dance groups, and public celebrations of the 'Women of Woolwich'.
The members of staff nominated were overwhelmed with surprise and joy and are grateful for the acknowledgement of their continued hard work and support.