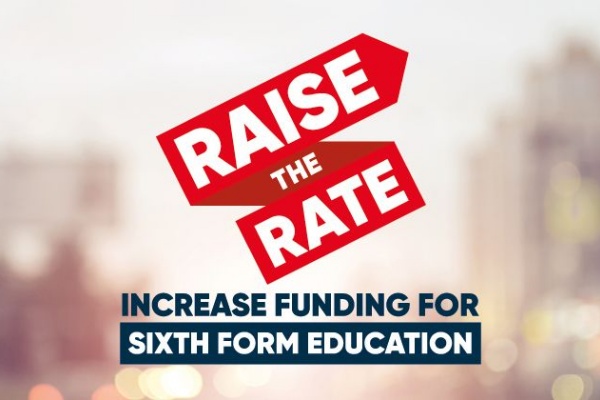 We're supporting Raise the Rate, a new campaign to increase funding for Sixth Form education.
As carefully pointed out by RaisetheRate.org.uk, sixth form funding is on the decline - with student funding rates cut and school running costs increasing.
Therefore, as a sixth form provider, we're supporting the Raise the Rate campaign to encourage the government to talk about funding and, hopefully, make change.
Because we want all of our students to have access to the best opportunities, we're asking students, parents, teachers and support staff to also get involved; here's how you can:
Sign the campaign petition here
There are a number of other ways you can get involved, like writing to your local MP, which can all be found via the campaign's website: RaisetheRate.org.uk
We thank you for your anticipated support!