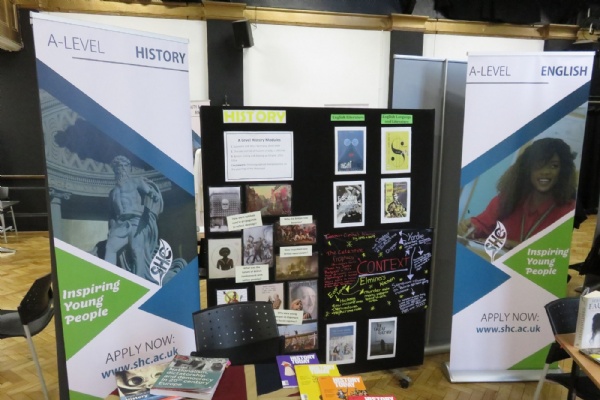 Celebrating the success of our first open event.
Our first open event of the year was a complete success, with students and parents leaving impressed by what we had to offer.
We saw a record number of students this month, and even staff agreed that the event was smooth and successful.
If you want to get involved in any of our upcoming open events, you can follow the link below.
Our next Open Evening will be on Thursday 9th November: Doors open at 5pm and close at 7:30pm - we hope to see you there!
"I am so impressed with the welcome from staff, and by their professionalism, friendliness and openness. The advice and guidance that my family and I received was very informative and will help my daughter plan her next steps. I am very impressed with not only the provision, but also the range of opportunities for enrichment and work experience."