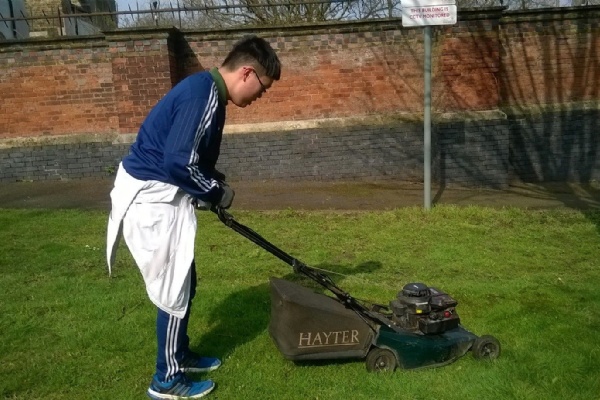 The Development and Access students regularly volunteer to help to maintain their environment.
Inclusive Learning students from our Development and Access course regularly volunteer in our local community.
They often visit Woolwich Garrison church to complete tasks on the grounds and in the garden to maintain and care for the space.
The students have learnt how to use a variety of equipment and tools, which they can now use with ease.
They have completed the tasks of weeding, planting bulbs, watering, lopping, pruning, mowing the lawn and cutting back and clearing leaves and branches.
The students have worked really hard. They always show a great work ethic and attitude; and have not only made a real difference to the environment and the community, but also to their skill set, too.