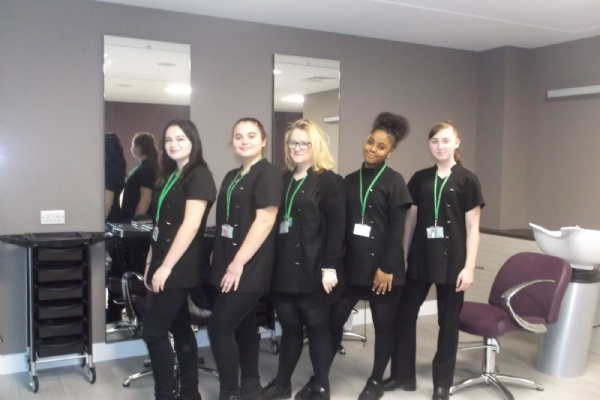 Hair & Beauty students' fortnightly visit to Bentham House, Woolwich.
Our Hair & Beauty Department are currently working together with Bentham House Residential, in arranging voluntary work within their onsite salon, to offer their residents hair and beauty treatments.
At present, the Hair & Beauty students are visiting the residents at Bentham House fortnightly to not only have the unique opportunity to work in a commercial salon offsite, but to simultaneously gain employability skills.
This is a great opportunity for students to gain confidence and become more professional, which will boost not only the residents moral by making them feel pampered, but gives our students the tools to be able to practice their skills and professionalism for when they go into a real working environment.
Both the residents and the students are enjoying the opportunity spending time with each other, gaining both employability and communication skills.