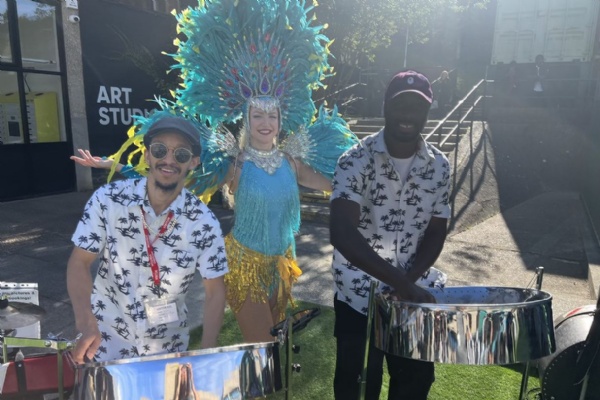 In Celebration of Black History Month 2023, Shooters Hill Sixth Form College held a Carnival Extravaganza!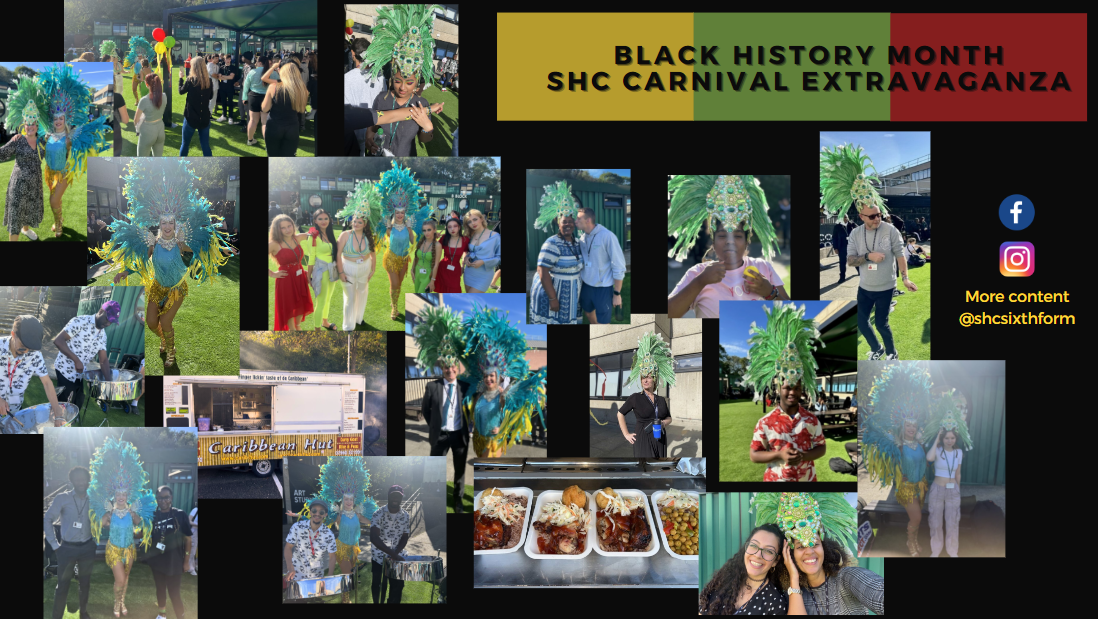 The event was absolutely amazing and one not to be missed!
We had special entertainment, food, music and great weather.
Douglas and his musician partner performed on the steel pans, Olivia brought the carnival to us with her Samba and beautiful costume, Caribbean Hut served us with flavours from the islands and our very own beauty students came with fashion, style and face-painting skills for the whole college to get involved.
Thank you to everyone that took part and came to support the event!