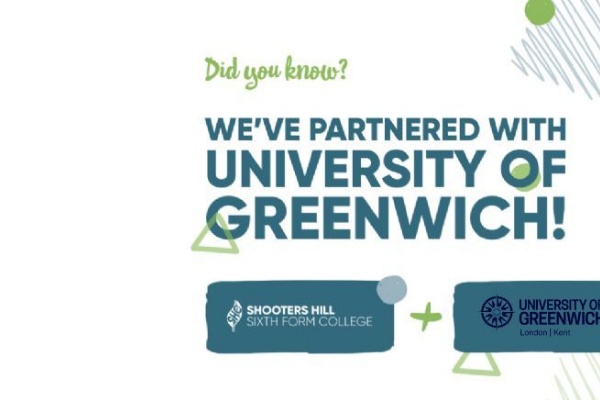 We have partnered up with the University of Greenwich to enrich our students' experience at Shooters Hill Sixth Form College.
Through a range of resources, such as their GREat Skills workshops, UoG will be working closely with our students to provide extra academic and personal support to help us on our quest to ensure that all students achieve and develop whilst they are on their journey with us at SHC.
They will also be supporting students that are interested in progressing to University and the University of Greenwich in particular.
We're excited to see how this partnership will develop and we hope that our students will find this partnership beneficial.
If you're interested in finding out more about the University of Greenwich, or you'd like to take part in their events and open days, click the 'find out more' button below.