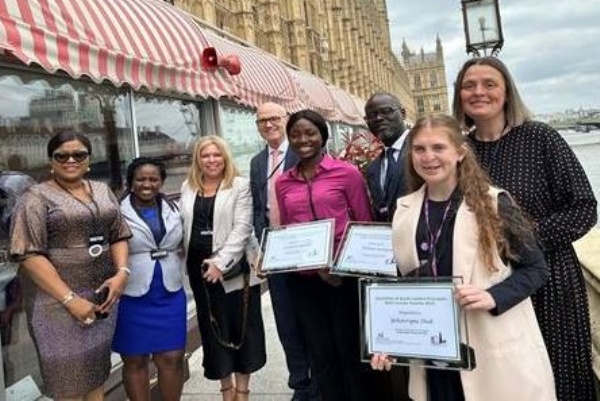 Afternoon Tea at the House of Lords!
Inspirational college students from across South London took a trip to the House of Lords yesterday for a special afternoon tea to celebrate their successes.
They attended the annual South London Best Learner Awards presented on behalf of the Committee of South London Principals (CoSLP) and organised by London South East Colleges.
Two of our students from Shooters Hill Sixth Form College received Best Learner Awards as part of the event, and we were delighted to celebrate with them!
Those who were nominated by the college were Yekateryna a Foundation Learning student and Inioluwa an A-Level year 2 student. Congratulations to these students and a huge thank you to the teachers and family, careers and friends that supported the students towards day.