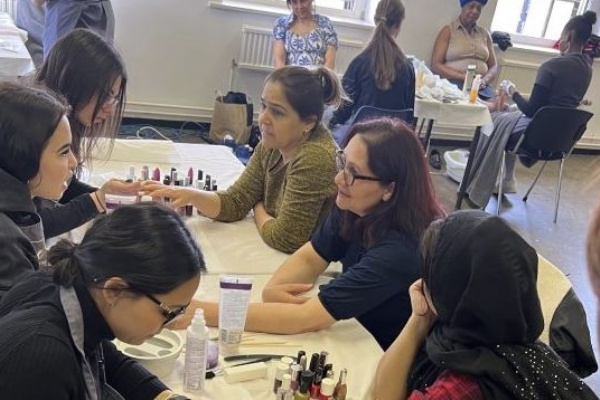 Beauty Treatments carried out by our very own beauty students, in support of female survivors of domestic violence.
Her Centre is a small local women's charity based in Greenwich, providing services to women and girls in Greenwich. Their mission is to engage, enable and empower women to move away from abuse, and to move forward with their lives. Her Centre is a safe place where women can be listened to and believed in an environment of trust and respect.
To refer a woman to any of their support services the her centre may offer, please visit https://hercentre.org/ and or email info@hercentre.org or call 0203 260 7772 for more information.
The students really enjoyed meeting all the females that attended and the women were quite content with the treatments they received. They had many stations set up and prepared, including Foot Spa, Facials, head and back massages and manicure treatments. See below some of the treatments in motion. Contact vivien.barrett@shc.ac.uk to organise our hair and beauty department coming straight to you!