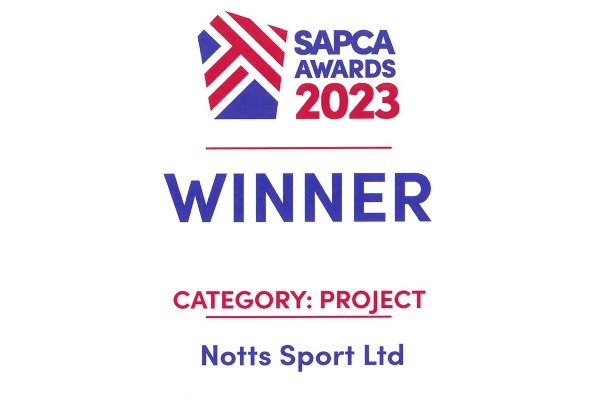 THE UKS FIRST NON-INFILL FOOTBALL FACILITY COMPLETED BY NOTTS SPORT.
Leading sports facility designers, Notts Sport, have helped transform an underused & decrepit macadam area at Shooters Hill 6th Form College, London, into two fantastic sustainable cutting-edge non-infill football pitches, the first installation of its type in the United Kingdom.
The school approached Notts Sport, having decided to replace the aged tennis courts, to gain advice on how best to upgrade the area. Notts Sport worked on the design with leading manufacturing partners to optimise the area to meet both sustainable goals & the college's requirements. The final design of the facility comprised 2 smaller football pitches located within the original footprint, maximising the versatility and commerciality of the available area; creating the potential to hire these unique pitches out to local clubs and the community, creating a sustainable solution both in terms of design and through a long-term business plan.
Prior to choosing the system for the pitches, Notts Sport advised the clients of the need for rubber crumb infill mitigation & an impending potential ban on rubber crumb and researched alternative surfaces for the college. The college decided upon the Greenfields MX NF unfilled woven surface. This unique solution consists of hard wearing but soft pile in two shapes combined with a voluminous air texturised thatch layer replacing the performance infill.
Beneath the carpet ProGame XC Cut shockpad was used. A high quality shockpad with excellent drainage qualities and extremely stable underfoot. This is also made from 50% recycled foam and 100% recyclable via incineration, providing long term peace of mind and reassurance which appealed to the college.
By choosing these components as opposed to traditional rubber crumb filled 3G systems CO2 emissions were dramatically reduced, as a non-infill turf naturally creates a reduction in deliveries resulting in reduced emissions from articulated lorries delivering material & reduced machinery on site due to quicker install.
Groundwork & Leisure Services were contracted for the refurbishment and completed construction within 3 weeks. New perimeter fencing was also erected using a high rigid panel mesh system with integral super rebound mesh.
The project ran smoothly and was well received by the college and local community. It was officially opened by former Liverpool and U21s England winger Jordon Ibe in August 2022.