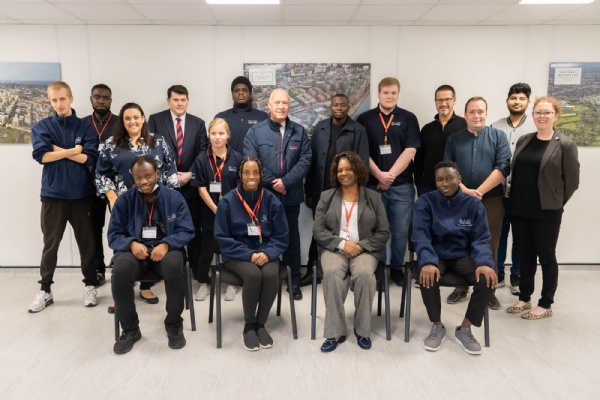 Royal Borough of Greenwich launches new internship programme for young people with SEND!
A new programme has been launched in Royal Greenwich to help young people with learning disabilities and autism take their first steps into employment.
Through Greenwich's Supported Internships scheme, they're funding a year-long programme to help students with an Education, Health and Care Plan get a foot on the working ladder.
Partnering with Berkeley Homes, DFN Project Search, Shooters Hill College and Unity Works the programme, which started on September 5, will help young people aged 18 to 24 get vital experience in the workplace, helping them build confidence and learn new skills.
The unique programme has already helped eight interns into placements with Berkeley, with more roles opening in the coming weeks between Lewisham and Greenwich NHS Trust and Newhaven School, whilst also working with Shooters Hill Sixth Form College.
The interns will gain experience in office positions with Berkeley and other businesses at the Royal Arsenal Riverside. Box Cleaning is offering hands-on roles maintaining the development and interns will help property management company Rendall & Rittner in their customer service team.
Each of the interns are supported by a job coach from Unity Works, as well as a tutor from Shooters Hill College.
In previous schemes run by DFN Project SEARCH, students have achieved a 60% employment rate for jobs with over 16 hours of work per week, in an integrated setting.
Please do have a look at the YouTube video featuring some of our students.