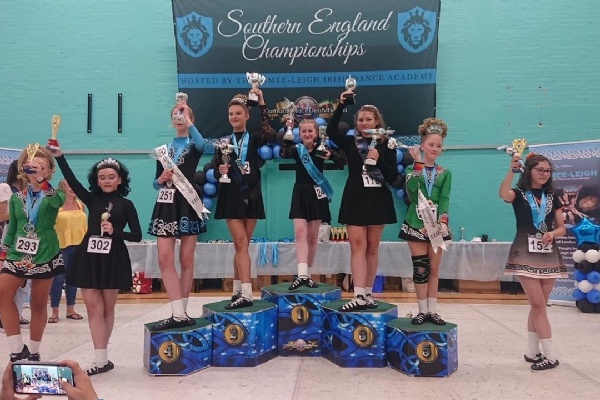 Irish Dancing Academy
The Aimee-Leigh Irish Dance Academy holds Irish dance classes in Plumstead, South East London, and in Bexleyheath and Dartford, Kent. The school is registered with Cumann Rince Dea Mheasa (CRDM), and taught by principal fully qualified TCRG Aimee-Leigh Bill and assistant Corale Bill.
Classes are available to girls and boys from the age of 4 and are taught from beginner standard right the way through to open championship standard. Students are encouraged and have the opportunity to compete in local or international competitions, as well as participating in displays and taking grade examinations. Irish dancing is great for stimulating discipline and structure, as well as building and improving a persons' coordination, confidence and fitness.
Over the weekend we saw over 200 competitors perform from across England, Scotland and Ireland. The Competition was held right here at Shooters Hill Sixth Form Campus and was an absolutely amazing performance!
Well done to all the participants and congratulations to the Winners and finalists!