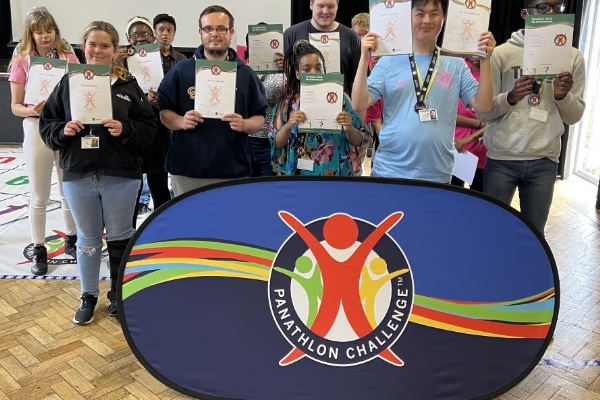 Inclusive Competitive Sport!
On Thursday 19th May, SHC Sixth Form invited the Panathlon Foundation to give our SEN Department the opportunity to Challenge themselves to new sporting activities.
Panathlon is a national charity which gives thousands of young people with disabilities and special educational needs every year the opportunity to take part in competitive sport.
It was a great day! The activities provided were Bocca, Basketball, target throwing, New Age Kurling and many more. A number of leaders from the SEN department were trained in the run up to the event as part of the ParaSport Academy, these leaders assisted in ensuring the event ran smoothly and supported the participants across the multiple stations.
All participants were awarded a bespoke medal and participation certificate in celebration of their achievements throughout the morning. Students very much enjoyed each activity and gave their appreciation by then awarding the hosts with medals and certificates.
A huge thank you to Panathlon Challenge Team and all the staff that made the day fun and exciting!