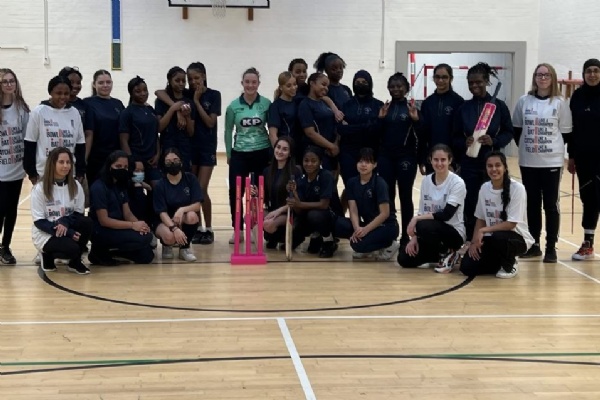 Level 3 Sports Students work with ECB on Sky Sports News!
Our Level 3 Sports Coaching students were selected to work alongside an organisation called ECB down at Plumstead Manor on Tuesday.
The England and Wales Cricket Board (ECB) is the national governing body for all cricket in England and Wales, supporting the game at every level – from grassroots to elite level. They run participation programmes that give more than a million children and young people a chance to play cricket. Five amazing students had the opportunity of working alongside this organisation on International Women's Day, supporting young women in the cricket industry.
The atmosphere was electric and the students at Plumstead Manor was buzzing with energy, Our Level 3 students spent the whole day with each year group conducting their coaching session.
The students were overwhelmed with excitement from the media press and the special guests. There were meet and greets with a professional cricketer, by the name of Alice Capsey and a former professional Hockey Player for England, now currently Sky Sports News reporter Katie Hanahan.
To view the Sky Sports New highlight, please see link: https://www.skysports.com/watch/video/sports/cricket/12561026/ecb-target-more-participation-for-girls