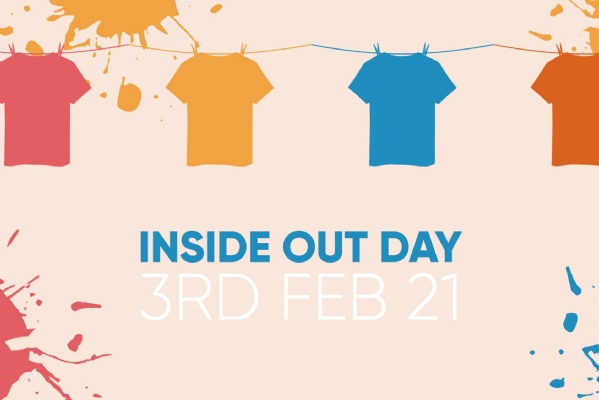 On the 3rd February 2021, Inside Out Day during Children's Mental Health Week is collaborating with Beyond to address the decline in the mental health of school children and teachers since the pandemic began.
The Now and Beyond Festival on Inside Out Day will be the UK's first ever mental health and wellbeing festival for primary and secondary schools. There are already over 800 schools registered to take part.
HOW YOU CAN GET INVOLVED….
Tune into free live webinars after school for teachers or parents
https://nowandbeyond.org.uk/live-events

Turn your t-shirt inside out ….. Get fancy, decorate it if you want! .....Take a picture, tag @insideoutday #LetsGoBeyond