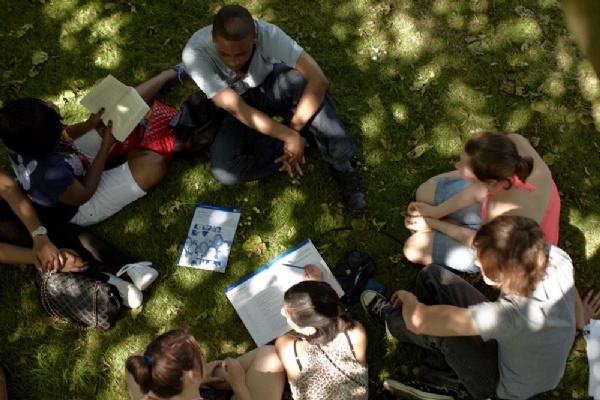 Our plans

We're committed to getting London moving again safely and sustainably, and our public transport network is clean, safe and reliable, with near normal levels of service.

We introduced an enhanced cleaning regime earlier this year and have additional measures in place, such as signage and one-way queuing systems, to help customers maintain social distancing across our network.

We are encouraging as many students and school staff to walk and cycle wherever possible.

---

From 1 September, we plan to introduce buses dedicated for school travel. These plans include dedicating up to every other bus for school travel on what we anticipate will be the busiest high-frequency routes (those with six or more buses per hour). These services would be clearly signed, and information would be posted at bus stops and online. We're also planning to add over 200 extra buses onto some of the busiest low-frequency bus routes (those with less than six buses per hour) and onto some of our existing school services.

Government guidance allows for all seats to be occupied on dedicated school services, doubling their capacity. By helping maximise capacity and freeing up other buses for other customers, these planned measures would help enable London's young people to make safe and reliable journeys to and from school.

---

Current planned changes to bus routes serving your school

The following interventions are planned to routes serving Shooters Hill College :


• Route 89 is planned to run with one additional bus dedicated for school travel in the morning peak
• Route 244 is planned to run every other bus dedicated for school travel in the morning and the afternoon
• Route 486 is planned to run every other bus dedicated for school travel in the morning

*The morning school peak period is between 07:30 to 09:30 and the afternoon peak period is 14:30 to 16:30

Please note that these planned measures are subject to change – please continue to check tfl.gov.uk/reopeningeducation in the coming weeks for the latest information on our services and safer travel guidance. We will continually review how our network is operating to ensure our approach is working and meeting demand as best as possible.

---

How you can help us

As part of London's phased restart and recovery, we need schools to help us enable social distancing on the transport network by encouraging school students, parents/carers and staff to walk, cycle or scoot to school wherever possible. This will help make space for people who must use public transport.

There are a host of helpful resources your students, parents/carers and staff can use including:

✓ Our forthcoming STARS Safer Journey Planner (live from 24 Aug) will help students and parents/carers plan their journeys and provide useful advice on walking, cycling and scooting to school safely.

We are also encouraging schools to take part in STARS, TfL's community project with over 1500 schools, nurseries and colleges inspiring young Londoners to travel sustainably, actively, responsibly and safely. Visit https://stars.tfl.gov.uk/ to get started and access free resources and support your schools to deliver more active journeys and guidance on School Streets.

✓ Our new online Cycle Skills course – aimed at both those cycling for the first time, or those wishing to refresh their skills. The course is available at https://cycleskillsonline.tfl.gov.uk/ and modules include cycle safety for young people as well as tips on getting you and your bike prepared for the road.

✓ TfL Go, our new app, which helps Londoners plan their journeys and follow the safer travel guidance. This app also provides walking and cycling routes to consider for all or part of your journey. This is now available to download for Apple devices at www.tfl.gov.uk/go. An Android version of TfL Go will be released in the coming months.

✓ New and existing walking and cycle routes - including those delivered through our Streetspace programme. You can now view a map of Streetspace schemes across London to help plan your routes.

Please share this information with your students, parents/ carers and staff before the beginning of the new academic year via your communications.

Please check our dedicated webpage at regular intervals for the latest travel advice and further information for schools at: https://tfl.gov.uk/reopeningeducation.