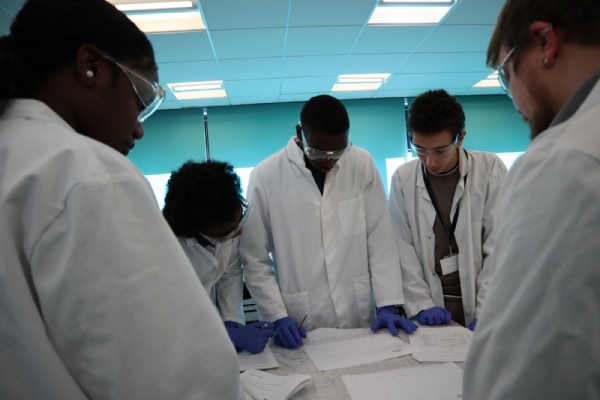 Our science students have been busy this week - see what they have been getting up to...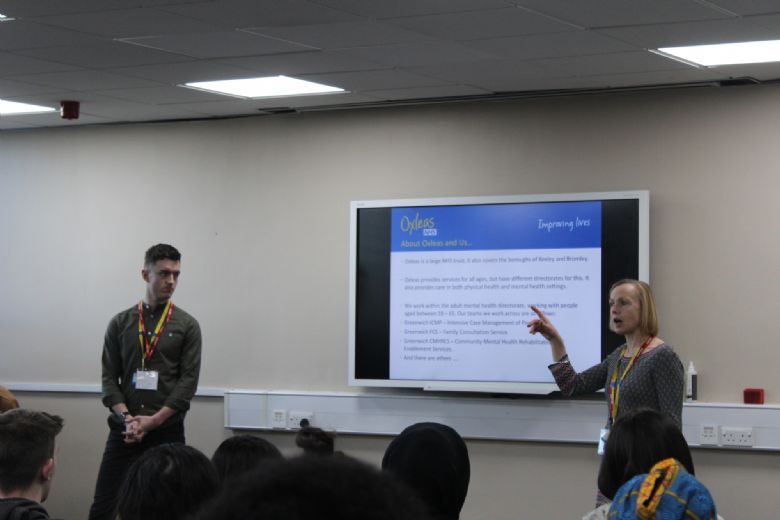 During the week, our science students had the chance to be a part of an interactive assembly with two members of the NHS Oxleas Foundation.
The discussion was based around the subject of psychology and understanding mental health issues. The foundation explained what they do to help people who are struggling with mental health.
Students got involved and contributed their knowledge of mental health issues, such as Bipolar and Schizophrenia. They even went on to talk about what the triggers and effects are of these disorders.

It was a positive experience for everyone as the students have not only learnt more about psychology, but also the amazing things Oxleas Foundation are doing for society.
What else are our Science students getting up to?
Students studying spectroscopy in their A-Level Chemistry lessons had the chance to take a deeper look on the unit.

The college invited back Darren from Greenwich University, the workshop deliverer who brought 'Spectroscopy in a Suitcase'. As a result of the amazing feedback and results from the previous workshop, he came back to help a new set of students understand this challenging subject.

With the help of his suitcase, Darren was able to show students the principles of spectroscopy. He then went on to demonstrate the application techniques and getting the students involved in the process.
Students found Darren's workshop very helpful, and we will no doubt be inviting him back in for our next set of aspiring Chemists.