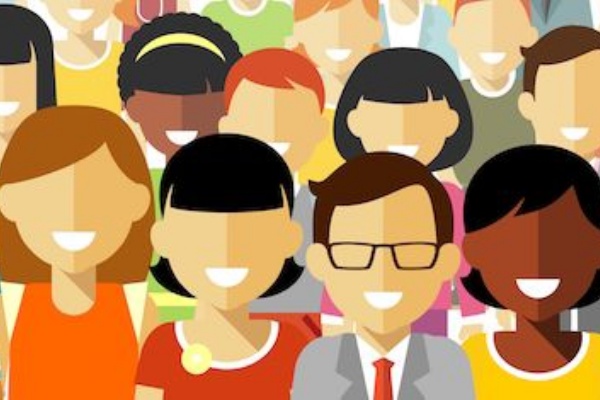 Please see below to find out more about next week's upcoming induction, including free school meals, COVID-19 and attendance expectations.
Dear parents and carers,
We are pleased to welcome back all our learners following this long period of lockdown. I would like to share with you our plans for Shooters Hill's full reopening to students starting next week. Please find below some key information to ensure a smooth and safe return: -
Induction
Your young person should have already received notification of their induction times, but if not, they are highlighted below. All students should report to reception on their first day at 9.00am
Tuesday 1st and Wednesday 2nd September 2020
A-Levels
Business
Carpentry & Joinery
Hairdressing, Beauty Therapy & Make-Up
ICT
Media
Multi-Trades
Thursday 3rd and Friday 4th September 2020
Art & Design
Childcare
Criminology
Electrical Installation
Engineering
GCSE Study Programme
Health & Social Care
Motor Vehicles
Plumbing
Science
Sports & Public Services
Tuesday 1st and Thursday 3rd September 2020
Inclusive Learning department
Risk assessment
A thorough risk assessment for the safe reopening of our college in September has been carried out and ratified with teaching and support staff unions. An updated copy of this full risk assessment for our September return to college is available on our website.
Food Outlets
We operate a cashless system at our food outlets. If your young person is new to the college, you will shortly receive a letter with a login to an online system called 'Parent Pay' where you can make payments onto the student ID card for use in the college. In the meantime, before you can access this system, students can bring cash and insert into a top up machine on site that will load the credit onto their ID cards. We would recommend approx £2.40 a day which will buy a main meal, fruit/pudding and a drink. Some of the outlets also use chip and pin where students can use a debit card to purchase food.
If your young person is new to the college and has previously received FSM, you should complete this form as a matter of urgency. Once we have this information, we will load £2.40 onto the student ID card daily. We will require proof of eligibility in due course. If your young person attended the college last year and received FSM you do not need to do anything. This will automatically roll over. If your circumstances have changed and you believe your young person is now entitled to FSM please complete the form.
Extra Cleaning
We have employed extra day cleaners to ensure surfaces that are in constant use are regularly cleaned throughout the day.
One Way System
We have implemented a one-way system around the site. It will mean that some journeys will take longer but are designed to ensure students and staff are not meeting face to face. Students will be given an orientation exercise during their induction to familiarise themselves with the protocols.
Classroom and workshop settings
We have followed the government guidelines by ensuring all desks face forward and students sit next to each other rather than facing each other. Specific workplace practices in vocational workspaces have also been considered and where industries recommend the use of PPE then these recommendations will be in place. There will be a maximum number of students in each space and where the student number exceeds the capacity of the room groups will be split to maintain compliancy.
Facemasks
Currently the wearing of facemasks is not compulsory in educational settings, but we have taken the decision to make this optional for staff and students. However, we will, be encouraging students to carry face masks with them at all times, as they need to be worn in shops and on public transport. If government guidance on the wearing of face masks changes in future, we will update our policy as appropriate.
Online learning
Where appropriate we have implemented a schedule of online learning modules to complement each curriculum. This means that some lessons do not require attendance on site and students can undertake this learning at home.
Social Spaces
Over the summer we have introduced a number of extra social spaces to enable students to spread across the site and not be in too few spaces.
Extra Tuition
We have been given a sum of money by the Department for Education to support students who did not receive a grade 4 in either English or maths last academic year. We intend to offer small group tuition to all those affected by this outcome. Further details will follow shortly.
Equipment
Please ensure that your child has a pencil case with all the appropriate equipment; pen, pencils (colouring and normal), ruler, eraser, canister pencil sharpener, calculator, a highlighter as we will not be able to lend equipment.
It is unlikely that students will have locker access for the first term unfortunately. This is because lockers are spread throughout the school and will not naturally link to year group 'bubbles'. Going to lockers also presents a non-essential movement risk around the buildings. I know this will be potentially inconvenient, but we hope that when we move into the new building at Christmas, in which lockers are far more accessible and intelligently incorporated into the design, we will be able to allocate lockers again.
Student Travel
Please make it a priority to check your child's usual travel route to and from school and talk to them about how to keep themselves safe on their journey. The government is advising that students walk or cycle wherever possible. We have extensive safe bicycle storage; please make sure they have a lock and cycle helmet. Space on public transport will be limited due to social distancing guidance. Currently all people travelling on public transport are required to wear a face covering, so please ensure your child has this if they plan to travel by bus or train. They will need a re-sealable plastic bag in which to put their mask upon arrival. For those learners who use borough transport, the college has obtained protocol from each borough as directed by government and this will be in place when you use the transport.

We wish all students a successful first term and will keep you updated with any new government guidelines affecting educational settings.
Yours faithfully,
Mrs Jan Atkinson
Principal