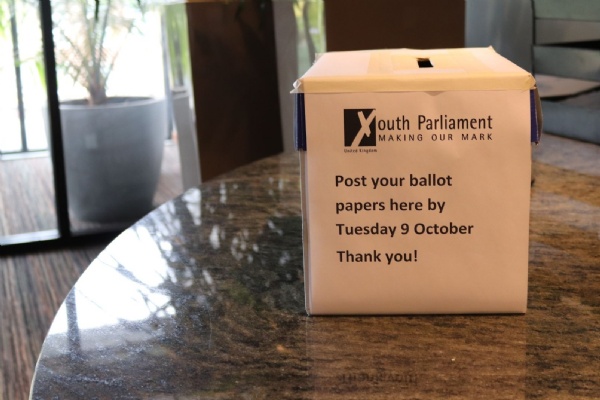 What should the UK Youth Parliament campaign on?
On 9 November 2018, members of the UK Youth Parliament will be meeting in the House of Commons to debate and decide the most important issue to campaign on for the year ahead.
The UK Youth Parliament is made up of over 300 elected representatives (Members of Youth Parliament – MYPs) from all the local Youth Councils in the UK, including the Greenwich Young People's Council. It provides opportunities for 11-18 year olds to use their voice to bring about social change. MYPs organise events and projects, run campaigns and influence decision makers on the issues which matter most to young people.
What does this have to do with students at Shooters Hill Sixth Form College?
Make your Mark is their chance to help decide what the Youth Parliament should campaign on.
At their Annual Conference in July they selected 10 topics of concern to young people – students choose one of the 10 that they consider the most important issue.
Students have the opportunity to choose from one of the following 10 options:
Mental Health
End Period Poverty
Votes at 16
Put an end to Knife crime
A curriculum to prepare us for life
Support Youth Services
Equal Pay for Equal Work
Let's tackle Homelessness
Transport
Welcome Refugees
When all the UK votes are submitted and counted, the UK Youth Parliament will debate the five top topics on 9 November, ultimately deciding which is the most important for their campaigning for the year.