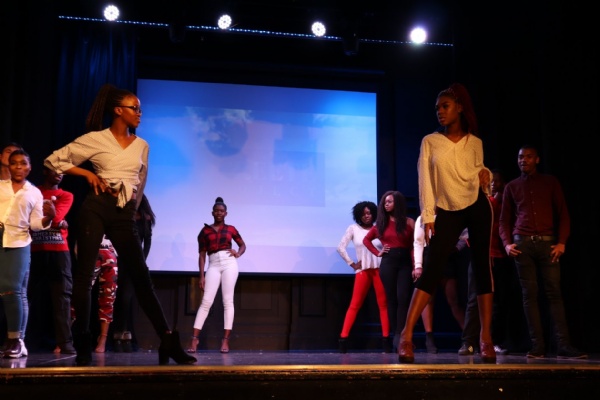 This year we held our first ever Gospel Extravaganza: Concert and Fashion Show.
Last night we watched our talented students perform in our first Gospel Extravaganza. Students had been working hard in the lead up to the event, first having to take part in auditions, and then rehearsing during their lunch breaks and opportunity available to ensure that the event was as spectacular as possible.
Teaming together with Streete Project, a poignant presentation featuring touching quotes from the families of the victims of knife crime, as well as some unbelievable statistics, was shown to raise awareness of knife crime and encourage students to always be knife-free.
The evening was full of excitement with many performances from fashion shows to dance choreography to singing performances, one of which was even from one of the teachers!
We were even surprised by the special guests, Johnny Orlando and Lady Smurf; both of whom have had experiences with knife crime both directly and indirectly and wanted to help the cause.
Students filled the drama hall to give their support to their fellow classmates; so many guests arrived that we even had students standing at the back - their enthusiasm was infectious as they rallied on the performers.
It goes without saying that we are incredibly proud of everyone who took part and of how successful the show was, and we look forward to seeing the event take place again next year.