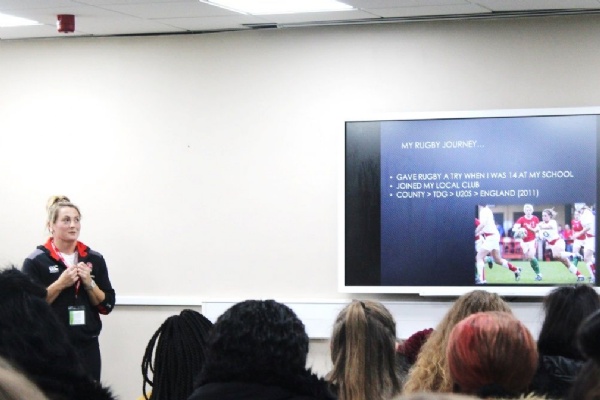 Vicky Fleetwood, who plays for England's Women Rugby Team, came by to promote Rugby to a group of keen students.
Vicky held a session for a group of female students, delivering a speech and coaching session to motivate them to be active, and give them more knowledge of the sport.
She gave an inspirational presentation about how she became interested in the sport and what some of her greatest achievements are; this includes winning the Women's Rugby World Cup in 2014.
Fleetwood even took the chance to teach some of the girls the basics of rugby in the sports hall, intriguing the students further.