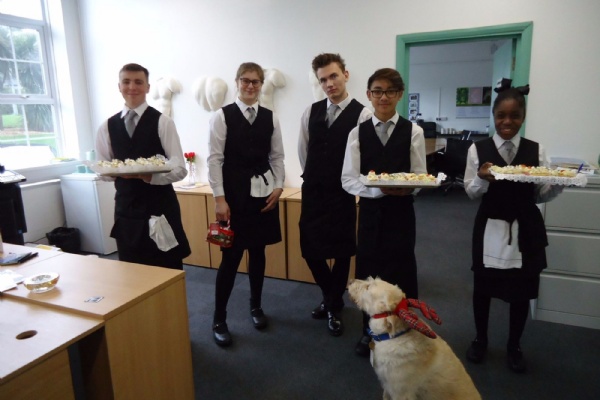 Every year the Hospitality & Catering Department host a fundraiser to support a charity of choice and other good causes.
This year, the department put on a week of fundraising activities to raise money to support the Demelza Hospice and to purchase IT Tablets for Catering students to study and do research for their programmes.
All students contributed throughout the week:
The Level 1 students made and iced cupcakes.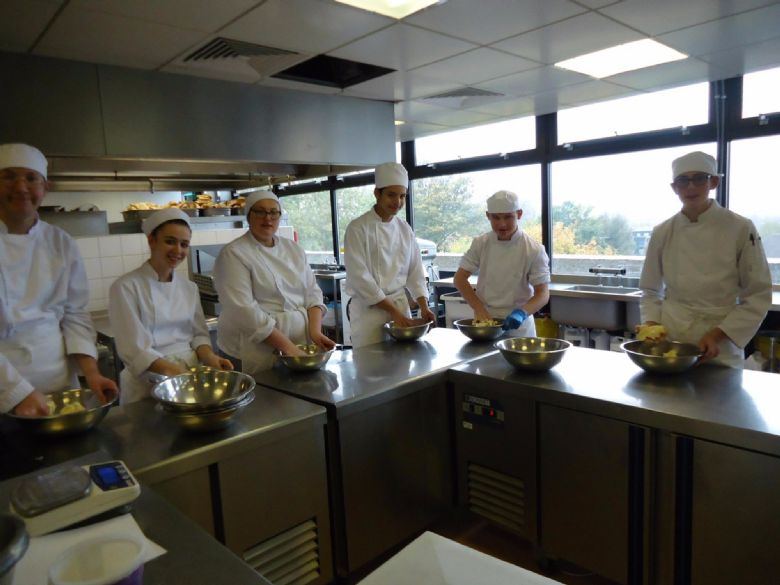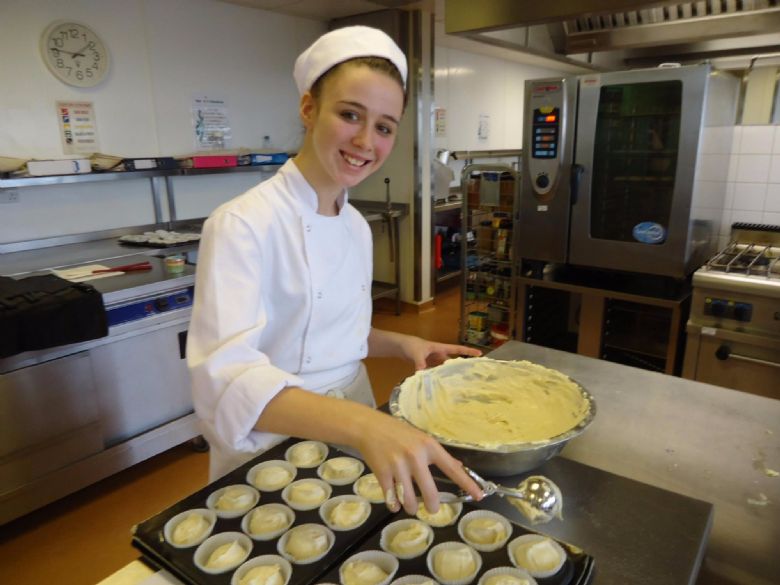 The Level 2's sold the cupcakes and raffle tickets site-wide, as well as an offered an opportunity to have a 'selfie' with our therapy dog, Findlay.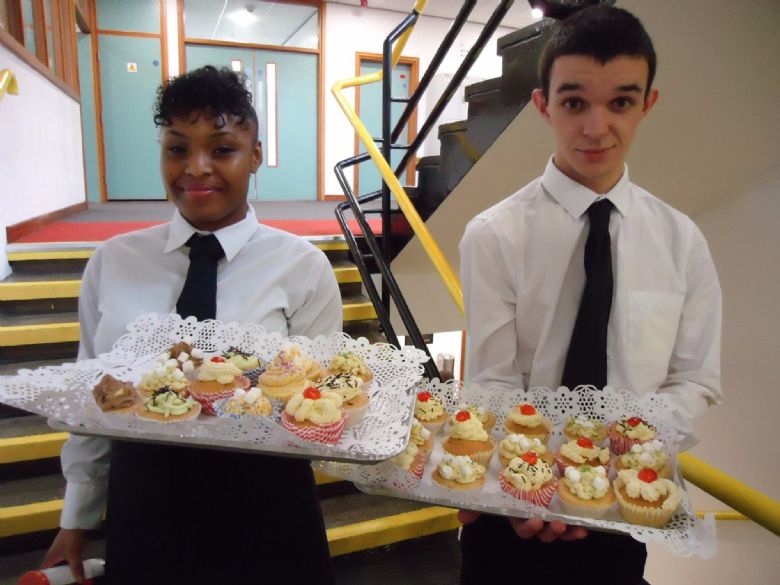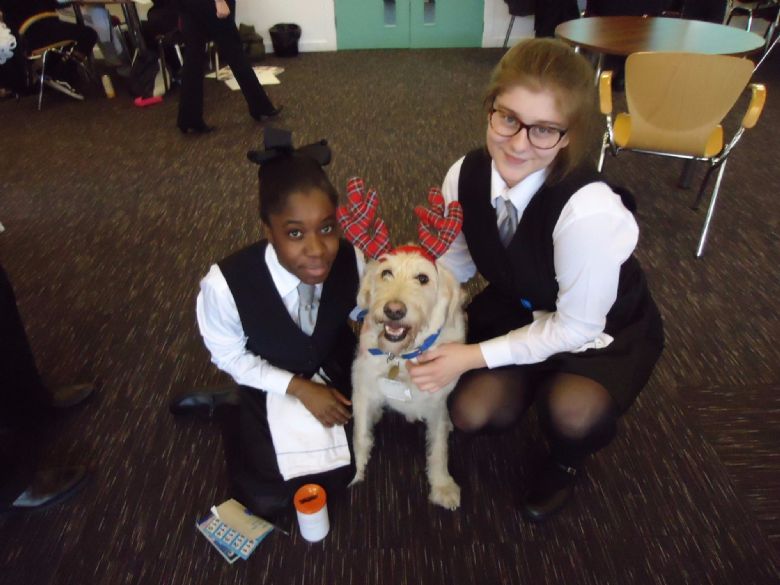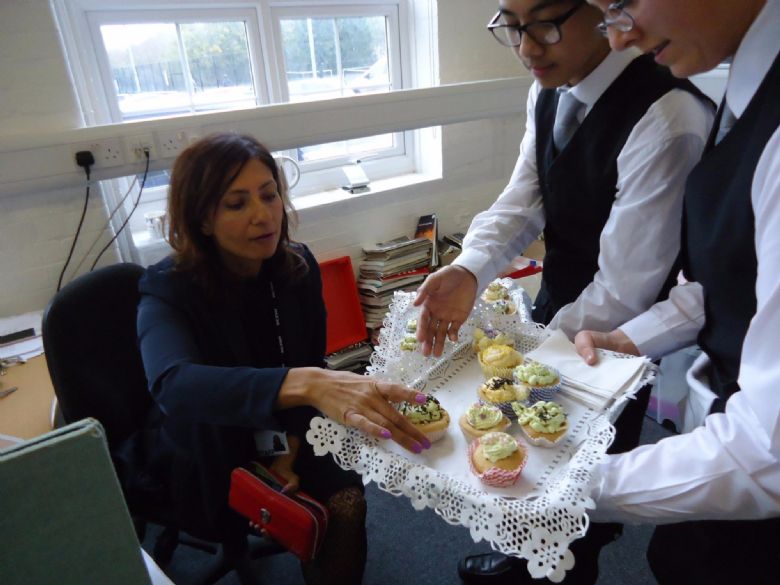 The Level 2 Hospitality students also had a competition to design a cocktail to sell at the evening dinner.
The competition winning cocktails: on the left designed by Level 2 Hospitality student Diane Roberts "Pink sunset" and on the right designed by Level 2 Catering students Kelsea Hewitt "Strawberry orange blossom".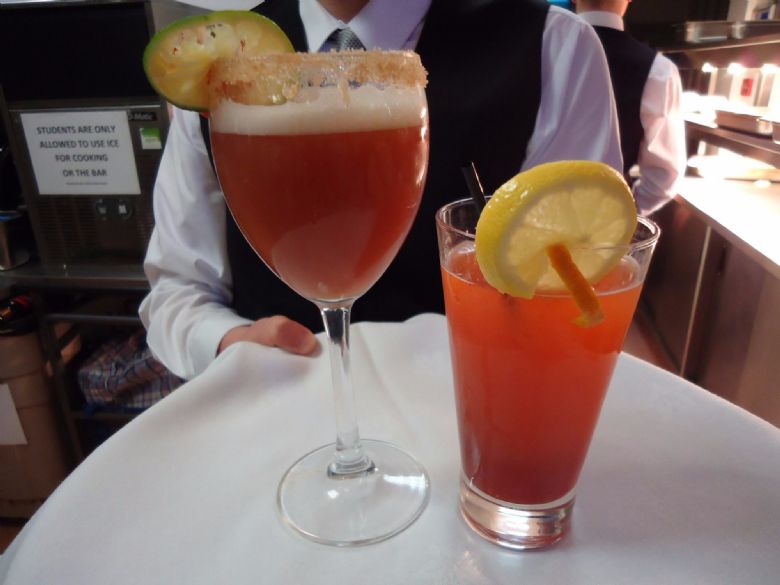 The finale featured the Level 3 Catering students producing and delivering an outstanding menu at Thursday night's spectacular fine dining evening which finished our week long fundraising event.
On the left: Rex's delicious starter 'Sisig Croquette' with Quails eggs, pickled ginger and vinegar gel.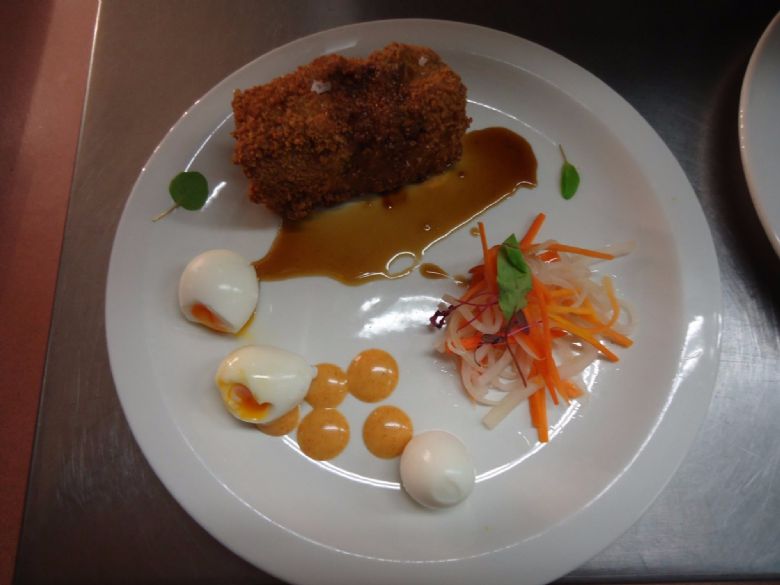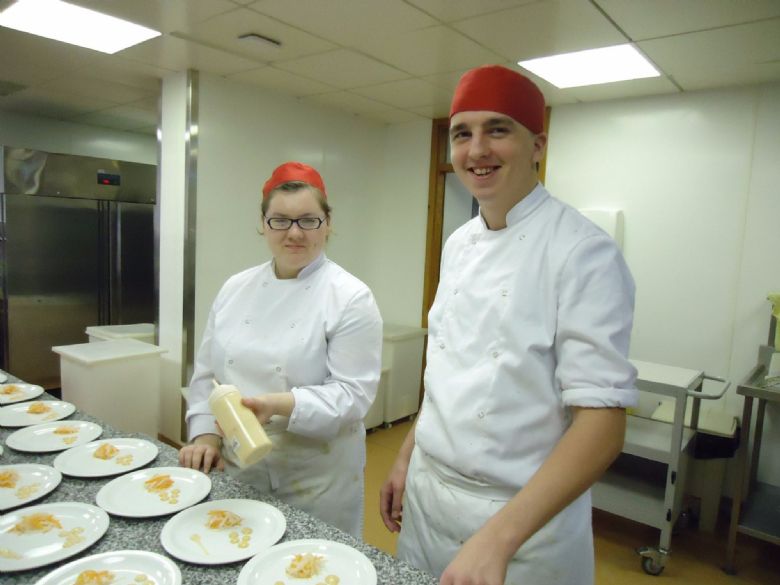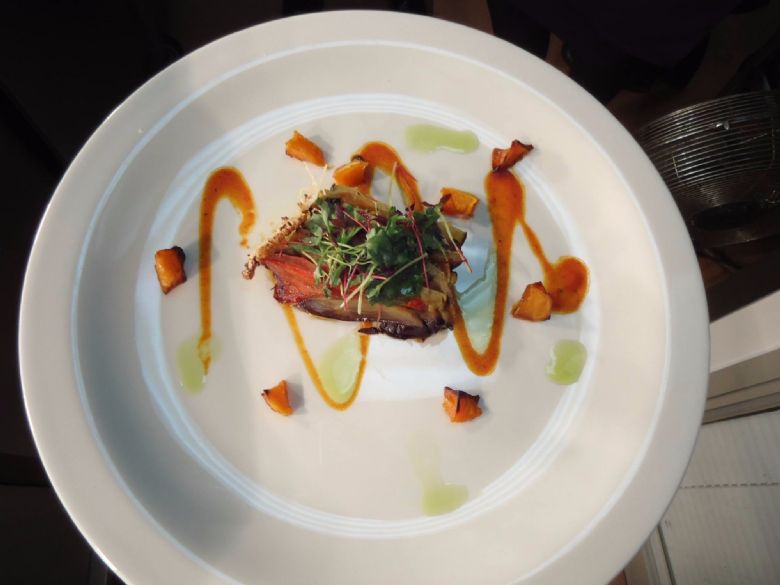 In addition to this, it was with great pride that the department welcomed back returning students Rex de Guzman, Mason Brock, Ryan Goodrich and Mathew Bolton that wanted to mentor and support the fundraising cause.
The ex-students are such an inspiration to the current students and a great example of the different career paths our industry can offer.
It was wonderful to see past and present students working together.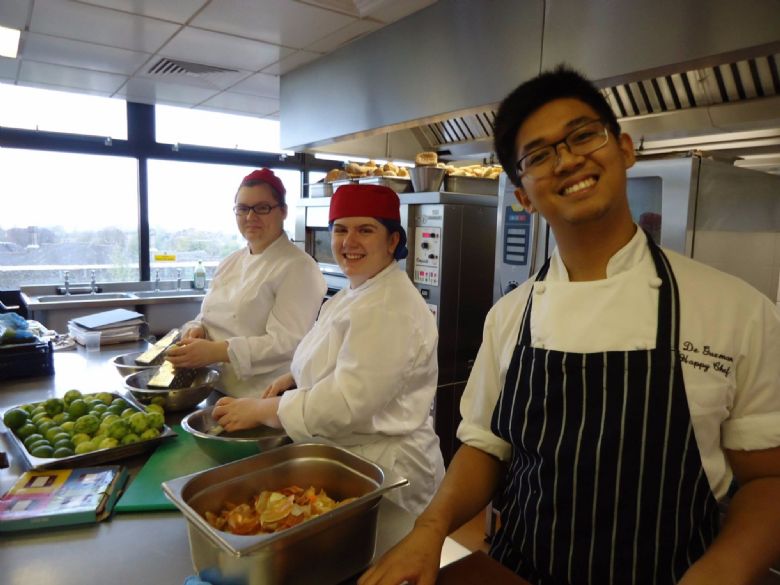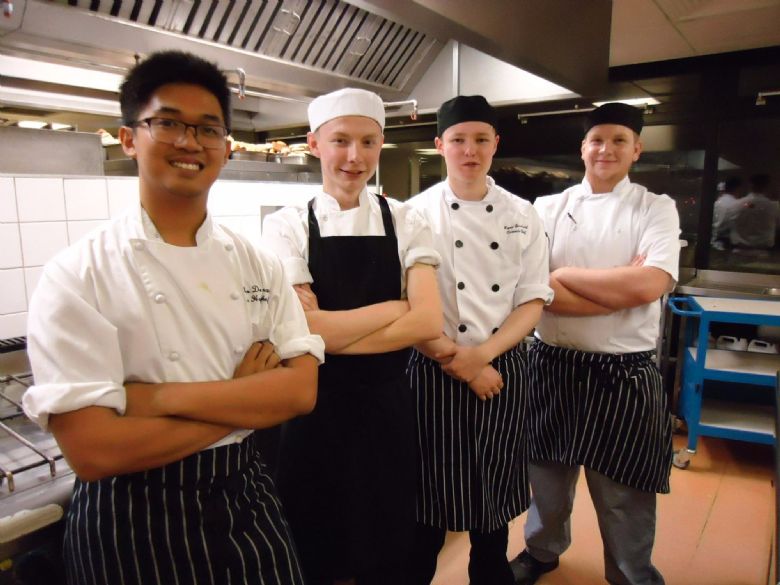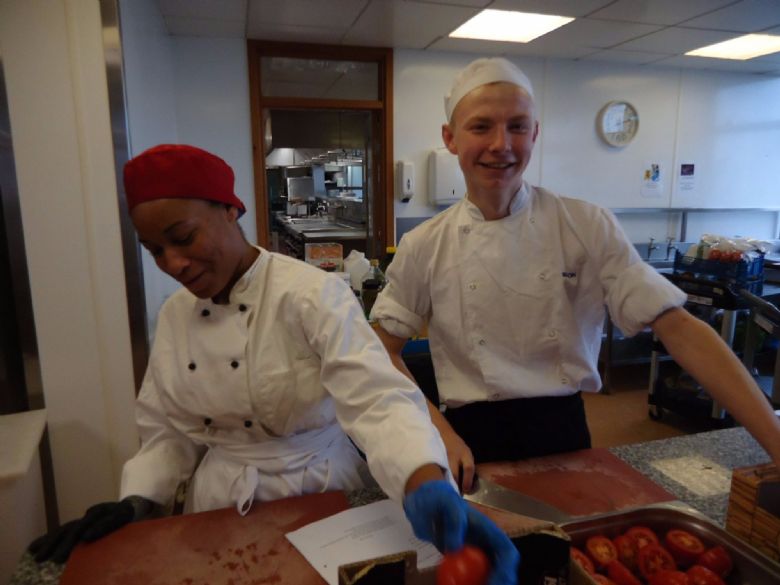 Tthe department would like to thank the customers, students and staff that contributed and supported the event throughout the week and last night. The continued phenomenal generosity and support is incredible.
A Grand Total of £1,403.43 was raised for the Demelza Charity and for I.T equipment for the Hospitality & Catering students.
You can view the main story from City View restaurant's Facebook page here.