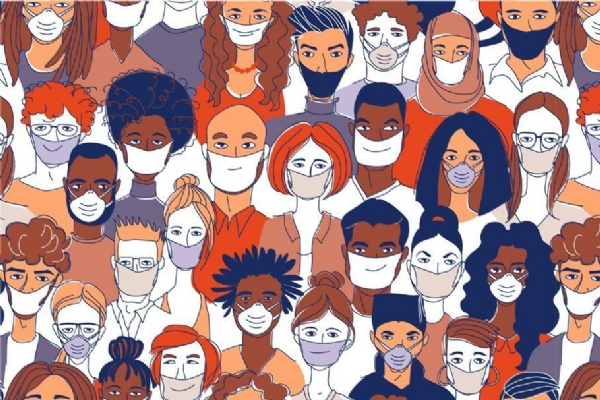 Face Masks are now required to be worn at all times while at college
Face coverings
Unless exempt; all staff, visitors and students are required to wear face coverings in all areas of the college. This includes both classrooms and all other communal areas.
Students should also continue to wear face coverings on public and dedicated school transport.
Testing
We encourage staff and students to test twice weekly using lateral flow device (LFD) tests. Students can get tests from Security at the front gate.
Contact tracing and isolation
The current guidance on contact tracing and isolation remains in place. In addition, anyone who is suspected of or confirmed close contact with the Omicron variant will be asked to isolate for 7 days; regardless of vaccination status or age. You will be contacted directly and told to isolate.
Vaccination
All eligible staff and students are encouraged to take up the offer of the vaccine, including boosters.
Vaccines are our best defence against COVID-19. They help protect young people and adults, and benefit those around them. Vaccination makes people less likely to catch the virus and less likely to pass it on.
To book a vaccination, please visit: Book or manage a coronavirus (COVID-19) vaccination – NHS (www.nhs.uk).
---
The information below has not changed since the last update
---
Department for Education COVID-19 helpline
The Department for Education COVID-19 helpline and the UK Health Security Agency (UKHSA) Advice Service, (formally the Public Health England (PHE) Advice Service) are available to answer any questions you have about COVID-19 relating to education and childcare settings and children's social care.
Department for Education guidance
Our guidance to support education and childcare providers, local authorities and parents during the COVID-19 pandemic can be accessed using the links below: