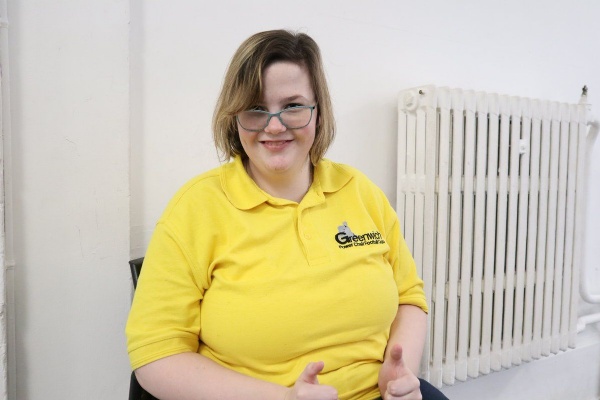 Meet Emily, a Level 2 Sport student, who has gone above and beyond to raise money for charity.
Emily took part in the 'Dechox' challenge to raise money for The British Heart Foundation, giving up chocolate for the whole month of February; we sat down with her to ask her some questions about her experience...
---
Firstly, have you done anything like this before?
"No, this is the first time ever that I have done it. I just decided that I know it is going to be hard but, why not?
How did it feel not eating chocolate for a month? We're not sure we could do it!
"It was a mission. I felt fine when I wasn't in college, but as soon as I came in and saw the vending machines, I was tempted to have some chocolate.
What do you think motivated you to take part in the challenge?
"I did it because one of my friends died of a heart attack two days before my 16th birthday, and he was only 15. It was a way for me to give something back to a cause that means a lot to me because of him and other family members that had other heart diseases.
It is also a nice thing I could do to raise money for a decent charity that needs the money for research and to support other ill people.
Do you think it's important to raise money for a charity that means a lot to you?
"Yes, if you are raising money for a charity you are close to, you have reasons behind it to motivate you to keep going. It takes determination and strong will to achieve your goal!
Do you think you would you ever do anything like this again?
"I don't know. I wouldn't like to say yes or no, it was quite the commitment. However, I would probably do it again if they do the Dechox challenge next year.
When is the final day of the challenge? Are you still doing the Dechox?
"The final day is on the 31st March. I am not doing it anymore, I completed the 28 days of February, but I am still raising money until the end of March.
What was your target amount and how much have you raised so far?
"My original target was £300... I am currently on £416, but money can still come in until the end of the month.
And finally, Emily, what would you recommend to people who want to start fundraising?
"If you want to start fundraising, or you want to do this challenge, don't think about yourself. Think about why you're doing it and what you're doing it for - put that in mind. Focus on what you want to achieve, and the end goal, it'll become easier. Don't think about it being 28 days without chocolate, instead think about all the money going towards a good cause for people who need the help".
---
It's needless to say that we're absolutely amazed with the effort and dedication Emily has put into this challenge: we are so proud of her for exceeding her goal and raising £416 for such an incredible charity!
We're looking forward to seeing more students get involved in fundraising this week with the Red Nose Day activities we have taking place.