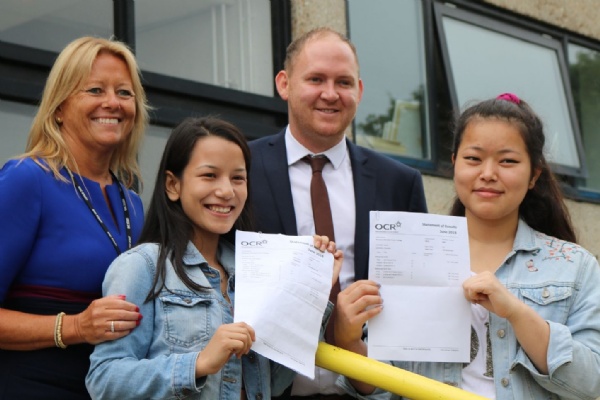 We're celebrating another set of excellent A-Level results this year!
"Another incredibly successful year of results at Shooters Hill, with many students going to top universities. My thanks to all teachers and support staff who have really gone the extra mile this year to ensure our incredible students achieve their full potential. For those who are embarking on new ventures, we would like to wish them every success in the future."
We're giving a huge congratulations to all of the A-Level and BTEC Level 3 students who nervously collected their results this morning.
With the summer holidays drawing to a close, students have been feeling increasingly anxious as they awaited results day. For many, this meant not only finding out if all of their hard work had paid off, but also if they will be attending university in September.
Students waited anxiously in and around the building to collect their results as the doors were finally opened at 8:30am.
Hesitation and apprehension was soon met with faces of joy and relief as many opened their envelopes to reveal that this year's hard work and effort means that they are off to first-choice universities all over the country.
Our A-Level students achieved a 95% overall pass rate, with 28% of students achieving A* - B.
A big thank you also goes out to Councillor Danny Thorpe, Leader of Greenwich Council, for coming in on results day and celebrating with our students.
You can read more about the successes of students in Greenwich here.
We're proud of all of our students this year, and look forward to another set of outstanding results on GCSE results day - Thursday 23rd August.
---